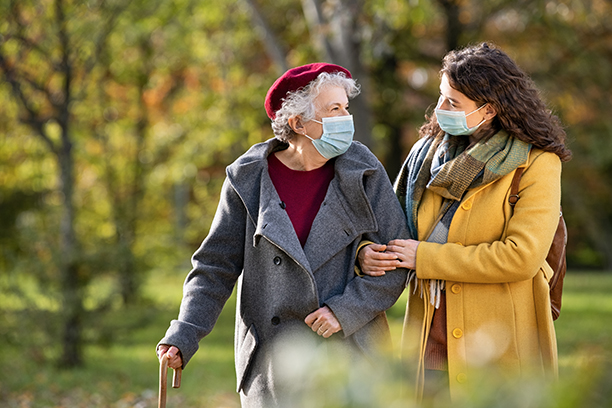 10 Warning Signs Your Loved One in Dallas, TX Needs Home Care Services
By paying close attention to any recent issues your loved one in Dallas, TX might be experiencing, you can help them get the home care services they need so they can stay safe and healthy
Even as your parent or older relative approaches their golden years, they may act like everything is fine and they can continue to do the things they've always been doing without any issue. However, with age comes mobility issues, chronic conditions and other obstacles that can make certain tasks a challenge. But your loved one might not come out and admit to these challenges because they still want to remain independent and not feel like they have to move into a nursing home or assisted living facility.
When interacting with your loved one, it's important to take notice if they start acting unlike their usual self. If certain issues persist, it may be time to consider hiring a professional home care agency like Visiting Angels Dallas so they don't risk hurting themselves or not being able to properly care for themselves.
Ten Signs That Your Loved One Needs Professional Care
Your loved one may need professional in-home care if they:
Pose a threat to their own well-being
Have recently been discharged from the hospital
Have physical limitations
Are undergoing rehabilitation
Experience lapse in memory
Cannot prepare their own meals
Cannot maintain their lifestyle independently
Cannot make it through the night unattended
Over burdens your personal schedule
Can no longer be satisfied through your caregiving efforts
How Can I Find the Right Home Care Provider in the Dallas Area?
If your loved one has had any one of these issues, it might be a sign that they need some help. Many families opt to move their loved one into a nursing home or assisted living facility, but these options can interfere with your loved one's desire for independence and make them upset or angry. But a nursing home isn't the only solution. With Visiting Angels Dallas, your loved one can receive the care and support they need while continuing to age in the comfort and privacy of their own home.
Your loved one will appreciate the assistance with everyday tasks, such as preparing meals and running errands, as well as the companionship and support our caregivers are trained to provide. Best of all, our senior care services can be personalized to meet the unique needs of your loved one. Whether your parent or relative needs help around the house a couple days a week or 24-hour live-in care to help them stay safe, our senior care providers can be there for you every step of the way.
If you'd like to learn how Visiting Angels can help your loved one get the care and support they need at home, contact our Dallas, TX office today.
Serving Park Cities, Lakewood, Lake Highlands, East Dallas, Casa Linda and Surrounding Communities in Dallas, TX
Visiting Angels
PARK CITIES, TEXAS
8350 N Central Expy #M1018
Dallas, TX 75206
Phone: 214-273-1843
Fax: 214-853-5328