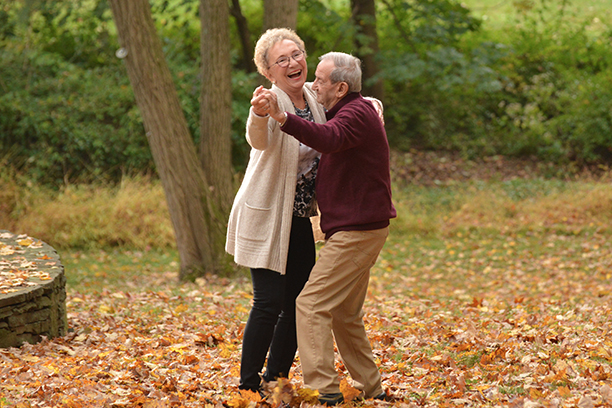 Our Home Care Providers Support Seniors with Chronic Illnesses in Dallas, TX
Visiting Angels Dallas brings professional caregivers into the homes of our adult clients to help them manage chronic conditions at home. We understand how challenging properly managing a chronic illness can be for older adults and their family members. In some cases, it may become too difficult to ensure a loved one's safety within the family.
Our professional and compassionate home care providers can give your loved one the assistance and support they need to manage their symptoms in the comfort and familiarity of their own home. Professional caregiving is incredibly rewarding work and our mission is to help older adults maintain their independence without ever compromising their safety.
What Are Chronic Illnesses?
What classifies a chronic condition as one is the fact that it has to last for over a year and require frequent and ongoing medical attention. At the same time, it will limit an individual's activities. Older adults face a wide range of chronic medical conditions, including arthritis, asthma, respiratory illnesses, diabetes, heart disease, dementia and cancer.
How Can Visiting Angels Dallas Help Seniors Who Are Living with Chronic Illnesses?
At Visiting Angels Dallas, we can help your loved one by providing long-term care in their own home. As senior care experts, we have designed solutions that help older adults in the Dallas, TX area with a wide range of activities like personal hygiene, toileting and incontinence care, mobility assistance and so much more.
Most often, when people think about managing chronic conditions, the first thing that comes to mind is professional medical help. However, in order to ensure your loved one's health, they will need some help around the home from professional home care providers.
Some of the ways we're able to assist include:
One-on-One Assistance – With Visiting Angels Dallas, your loved one will experience an improved quality of care. We personalize all of our services, making sure we are meeting the needs, abilities and preferences of all of our clients on their terms.
Less Time at the Hospital – In old age, the last thing most seniors want is to spend more time at the hospital. With help around the house, they will be able to focus on what matters most to them as we take care of the rest.
Remain in Control – Like we already mentioned, our services are personalized to the needs of each client. At the same time, all services are provided on client's terms, putting control back into their hands.
To learn more about how home care providers from Visiting Angels can help your loved one manage chronic conditions, contact our Dallas, TX office today.
Serving Park Cities, Lakewood, Lake Highlands, East Dallas, Casa Linda and Surrounding Communities in Dallas, TX
Visiting Angels
PARK CITIES, TEXAS
8350 N Central Expy #M1018
Dallas, TX 75206
Phone: 214-368-2225
Fax: 214-853-5328