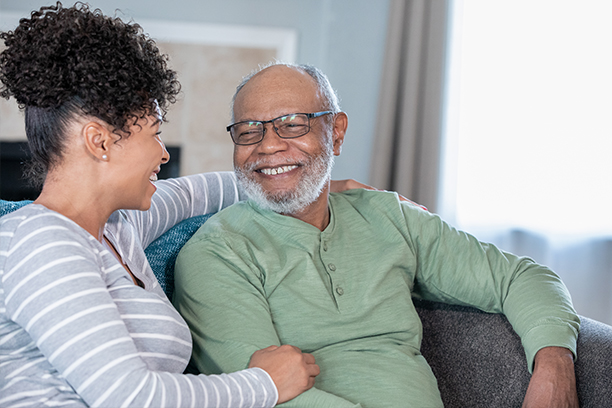 Dignified Hygiene, Grooming and Bathing Assistance from Visiting Angels in Dallas, TX
Visiting Angels is the leading provider of essential personal home care services in the Dallas area, helping local seniors receive the care and support they need to continue aging independently at home. From occasional respite care, light housekeeping, and companion care to more specialized services such as dementia care or 24-hour care, we can manage any level of care required by the families we serve.
When aging adults become incapacitated to properly maintain their hygiene, Visiting Angels Dallas can be of help, too. A highly trained home health aide can provide customized hygiene, bathing and grooming assistance and make every effort to improve the quality of life of those placed in our care.
How Will I Know My Loved Needs a Professional Home Health Aide?
Before you even consider hiring a professional caregiver, you need to make certain that hygiene assistance is something your parent could benefit from. For this reason, you might want to look for ongoing signs of poor hygiene in your loved one, such as unkempt appearance, strong body odors or if they wear the same clothes for days. Should you happen to notice any of these signs, personal care is likely the best solution for Mom or Dad.
We can develop a personalized care plan for your parent to assist with personal hygiene and those areas of care they need with help the most. With Visiting Angels Dallas as your partner in senior care, your loved one can look and feel their best.
How Our Hygiene Assistance Can Help Your Loved One
The inability to properly maintain hygiene can have a huge effect on your loved one's dignity and significantly lower their self-esteem. Not to mention that a number of health issues can stem from poor hygiene, such as offensive odors, rashes, skin breakdowns and even depression.
However, these problems are all easily addressed with an adequate care plan in place. A professional home health aide from Visiting Angels Dallas can help with:
Bathing
Grooming
Dressing/undressing and preparing for bed
Oral care
Mobility
Transferring and positioning
While family caregivers can help with most of these routines, these hygiene tasks are best performed by a trained professional. This is especially true for bathing assistance. Furthermore, from our experience, most seniors prefer to receive this type of intimate assistance from a professional in-home caregiver rather than from a person they know their entire life.
Contact our Dallas, TX office to learn more about how our professional home health aides can help your parent boost their independence. Visiting Angels is here for you!
Serving Park Cities, Lakewood, Lake Highlands, East Dallas, Casa Linda and Surrounding Communities in Dallas, TX
Visiting Angels
PARK CITIES, TEXAS
8350 N Central Expy #M1018
Dallas, TX 75206
Phone: 214-273-1843
Fax: 214-853-5328