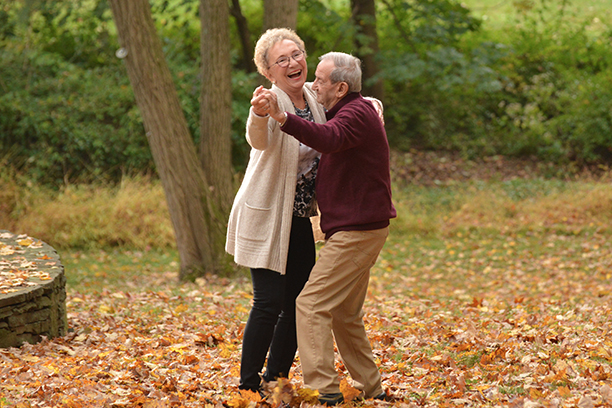 Private Pay Senior Home Care Services for Seniors in Dallas, TX
In-home senior care is quickly becoming the preferred alternative to assisted living or nursing home facilities for elderly adults in the Dallas area. It is common for seniors to want to remain in their homes as they age – and often rightfully so! Home is a comfortable, familiar place that allows them to stick to their preferred routines. At Visiting Angels Dallas, our goal is to support independent senior living at home while offering meaningful care and support.
Families may know that their loved one would prefer to stay in their home but don't understand how to finance this type of care. Visiting Angels is a private pay caregiving agency. This means that in most instances, clients pay for senior home care services privately, out-of-pocket. However, there are benefits your loved one may be eligible for that may help cover some of the cost of professional care.
Benefits of Choosing a Professional Caregiving Agency Like Visiting Angels Dallas
When you decide that senior home care services are the best option for your elderly loved one, it is important to choose the right provider. Unlike independent caregivers who do not work for a certified agency, Visiting Angels caregivers are carefully screened, trained and monitored before being placed in a client's home.
So why should you choose Visiting Angels Dallas instead of a private caregiver?
1. You're in control
We create a customized plan of care for each senior client, detailing the type of care needed and schedule of care. We will find the best qualified caregiver who can be regularly available to your family. Consistency is key and we will do our best to assign a caregiver who can meet your loved one's care needs, schedule, and personality.
2. We handle the details
All of our caregivers are carefully screened, including background checks, employment verification, and training. We assume full liability for our caregivers, meaning that you are not at risk for any employee issues. Our agency will also handle payroll, benefits, and scheduling so that you can focus on your loved one, not their managing caregiver.
Financing Private Senior Home Care Services in Dallas
As a professional senior care agency, Visiting Angels accepts long-term care insurance and private pay as methods of financing in-home senior care. Learn more about both here or call our office to learn more.
Long-Term Care Insurance
The majority of traditional medical and health insurance plans do not cover essential personal home care services. However, there is a specific type of insurance policy known as long-term care insurance which will cover an adult's future care needs.
A long-term care insurance policy is typically taken out by middle-aged adults or those who are not yet needing care at home. This type of policy is taken out to prepare for future needs. If someone already requires care, it is unlikely that they will qualify for a long-term care insurance policy.
Next steps: Talk with your senior loved one, their Power of Attorney or their insurance broker to determine if this type of policy has been established. The insurance carrier will be able to detail what services are covered and to what amount.
Veterans Benefits
Elderly veterans and surviving spouses may be eligible to use their monthly pension in order to pay for senior home care services from Visiting Angels Dallas. If your loved one needs assistance with everyday tasks such as bathing and making meals, they may be eligible for additional benefits called Aid and Attendance. We can work with you to find the resources needed to determine your eligibility and how to apply for these benefits in order to make our services more affordable for your family.
Privately, Out of Pocket
For those who do not hold a long-term care insurance policy, senior home care services are financed privately. Seniors and their families may choose to pay from their income, savings or by sharing expenses.
The cost of care will depend on the type of assistance your loved one needs as well as the amount of care required. The first step we take when a family comes to us interested in our services is to schedule a free consultation. We will discuss your loved one's needs, make a recommended plan of care, and determine the exact cost.
If you have any additional questions about how to finance senior home care services, please call our office in Dallas, TX today!
Serving Park Cities, Lakewood, Lake Highlands, East Dallas, Casa Linda and Surrounding Communities in Dallas, TX
Visiting Angels
PARK CITIES, TEXAS
8350 N Central Expy #M1018
Dallas, TX 75206
Phone: 214-368-2225
Fax: 214-853-5328