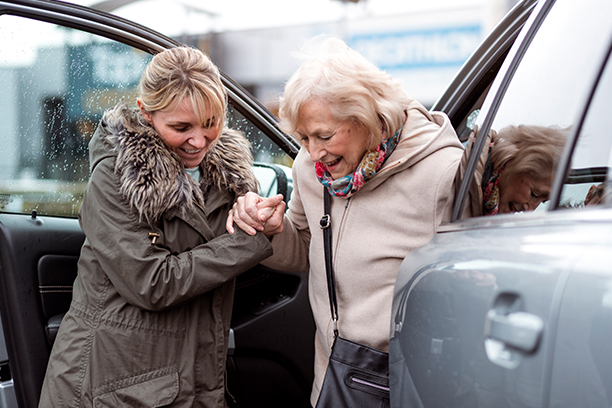 Frequently Asked Questions About Senior Care Services from Visiting Angels Dallas
Have questions about senior care services from Visiting Angels Dallas? Here's some information to get you started
Q: How do I get started with Visiting Angels Dallas?
A: You can get started by calling our office or filling out our contact form. We understand that choosing the right home care services is an important decision, which is why we offer complimentary in-home consultations. Members of our staff can visit you and conduct a free assessment. After getting acquainted with you and your needs, we will match you with caregivers who have the skills, personality and availability to assist you. You will meet our caregiver, and after your approval, they will start working for you.
Q. What kind of home care services does Visiting Angels Dallas provide?
A: In order to provide the support elderly and disabled adults need to safely and comfortably live at home, we provide companion care as well as personal care services. A lot of seniors need help with everyday activities, which puts their ability to age in place into question. However, with the help of our trained caregivers, our clients are able to continue living in their own home. Our senior care services include running errands, light housekeeping, fall prevention, grooming and bathing assistance, meal preparation and medication reminders.
Q: What do you mean by "aging in place"?
A: This is a term we use to refer to the ability of any person to grow old in their own home, instead of moving to a nursing facility. Sometimes it is also used to describe the ability of a senior to stay in an assisted living facility with some extra help.
Q: How quickly can home care services be provided?
A: Usually we provide senior care services within a 48-hour period, and often the same day.
Q: Can the schedule be changed?
A: We only need one week's notice and we are able to make any schedule changes necessary. With Visiting Angels Dallas, you come first. We are here to do anything in our power to make the schedule work for you and your family.
Q: Do you provide care in assisted living facilities?
A: Yes, we do! Sometimes seniors realize that the care provided in assisted living facilities is not meeting all of their needs. That is where we step in. In order to allow seniors who live in these facilities to remain independent, we provide a caregiver to make this possible. Your loved one can hire one of our caregivers to provide quality senior care services for them in an assisted living facility or a nursing home.

If you have further questions about our in-home care services, don't hesitate to contact our Dallas, TX, office to speak with one of our care coordinators!
Serving Park Cities, Lakewood, Lake Highlands, East Dallas, Casa Linda and Surrounding Communities in Dallas, TX
Visiting Angels
PARK CITIES, TEXAS
8350 N Central Expy #M1018
Dallas, TX 75206
Phone: 214-273-1843
Fax: 214-853-5328