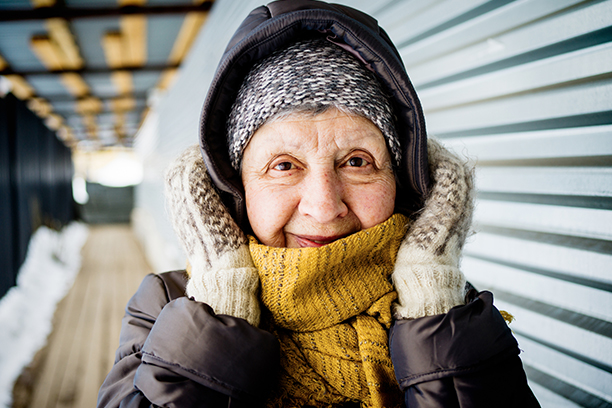 Elderly Home Care Services: Quality Meal Preparation for Seniors in Dallas, TX and Surrounding Areas
At Visiting Angels, our elderly home care services include meal planning and preparation to help seniors in Dallas, TX eat a healthy and balanced diet
Eating a nutritious, well-balanced diet is very important for aging adults, especially for those who face decreased activity levels or ongoing, chronic conditions that make it difficult to regularly prepare meals on their own.
At Visiting Angels Dallas, we recognize the importance of nutrition and its connection to improving the overall health and quality of life of those we serve. For this reason, our elderly home care services include quality meal planning and meal preparation plans in the Park Cities, Lakewood, Lake Highlands, East Dallas, Casa Linda and surrounding communities in Dallas, TX. Our dedicated caregivers can make sure your loved one eats healthy, nutritious meals every day.
Why Healthy Eating is Important for Older Adults
At some point, most older adults could benefit from a little bit of assistance as they age. However, meal preparation is often an overlooked aspect of senior care, as many elderly adults require help with more pressing issues such as chronic conditions or medication management.
Compared to other age-related challenges, meal preparation may seem not so important, but it is. The truth is that eating too much unhealthy, processed, or canned foods and frozen TV dinners can lead to high blood pressure and cause a number of health issues or worsen already existing ones. On the other hand, a well-balanced diet can help your mom or dad improve their overall well-being and manage their chronic conditions more adequately. For example, diabetes is more manageable when older adults introduce improvements to their diet.
How Our Meal Planning and Preparation Services Help Seniors in Dallas and Surrounding Areas Eat a Well-Balanced Diet
At Visiting Angels Dallas, we provide a variety of elderly home care services, including meal planning and preparation, to help your loved one improve their eating habits.
Our loving caregivers will be there to provide assistance with every aspect of food preparation, including:
Shopping for groceries

Planning meals for the week

Preparing breakfast, lunch, dinner and snacks

Washing dishes after the meal

Feeding assistance for seniors with mobility issues

And more
Learn more about meal preparation and other elderly home care services we offer by getting in touch with our Dallas, TX office. We are available 24/7 to answer all your questions and schedule a free in-home consultation where we can discuss your need and develop a viable care plan.
Reach out to Visiting Angels Dallas today – we are here for you!
Serving Park Cities, Lakewood, Lake Highlands, East Dallas, Casa Linda and Surrounding Communities in Dallas, TX
Visiting Angels
PARK CITIES, TEXAS
8350 N Central Expy #M1018
Dallas, TX 75206
Phone: 214-368-2225
Fax: 214-853-5328