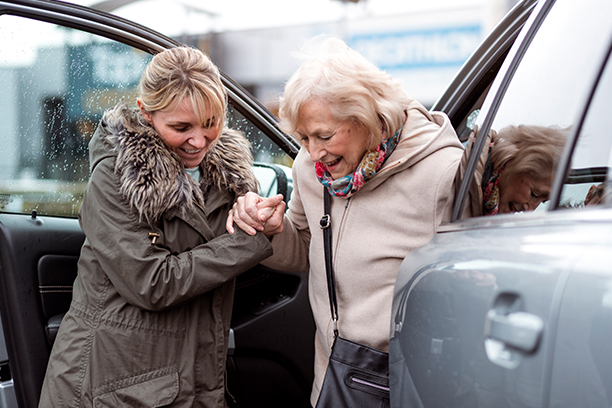 Local Senior Care Resources in the Dallas Area
In addition to providing quality in-home care for seniors, Visiting Angels also aims to provide additional resources for older adults living in the Dallas area. Our goal is to help seniors maintain their independence by giving them the in-home senior care services they need to stay safe, comfortable and healthy at home. We've been serving elderly adults in the Dallas area for many years, so we're familiar with the resources available to seniors living in the area. Whether your loved one needs meal assistance, medical transportation, financial planning advice or they're just looking for some fun activities in the local area, we hope these resources will be useful.
Health & Wellness
Active Senior Adult Programs (ASAP) | 214-671-1602
ASAP was developed by the Dallas Park and Recreation Department in order to provide various recreation and leisure activities for residents over the age of 55. There are a variety of activities offered through local recreation centers during the week, including aerobics, fitness classes, weight training and more.
My Ride Dallas | 972-855-8084
My Ride Dallas offers transportation assistance to seniors in the Dallas area, including discussing options for transportation, planning for events when a senior or family member cannot drive, providing limited transportation vouchers, assisting with applying to transportation programs and more.
VNA Meals on Wheels | 1-800-CALL-VNA
Activities
WellMed Charitable Foundation Senior Activity Center | 972-942-7728
University Park Public Library | 214-363-9095
Highland Park Harvey R. "Bum" Bright Library | 214-559-9400
Community & Government
Office of Senior Affairs (OSA) | 214-670-5227
In addition to spreading awareness of issues affecting seniors in the Dallas area, the OSA also provides a variety of services for seniors, including employment assistance, dental health services, medical transportation, wheelchair ramp construction and more.
The Senior Source | 214-823-5700
The Senior Source is a non-profit organization dedicated to promoting independent living for seniors in the Greater Dallas area. They provide money management advice, advocacy services, employment services, caregiver support and more.
Dallas County Health and Human Services | 214-819-2000
The DCHHS Older Adult Program promotes active and independent living for seniors in the Dallas area by providing socializing opportunities, exercise classes and more.
Dallas Area Agency on Aging | 214-871-5065
The Dallas Area Agency on Aging provides valuable resources to seniors living in the Dallas area, including care coordination, benefits counseling, family caregiver support and more.
House Watch from the Highland Park Department of Public Safety | 214-521-5000
If your senior loved one will be away from home for 3-30 days, the Department of Public Safety can perform a house check while they're away. This can be useful if your loved one is admitted to the hospital, staying in a rehab facility temporarily or goes on a trip.
Alzheimer's Association – Dallas and Northeast Texas Chapter | 800-272-3900
The Alzheimer's Association is committed to providing resources and support to seniors living with Alzheimer's and their families. They also organize local efforts to raise money for Alzheimer's research.
Serving Park Cities, Lakewood, Lake Highlands, East Dallas, Casa Linda and Surrounding Communities in Dallas, TX
Visiting Angels
PARK CITIES, TEXAS
8350 N Central Expy #M1018
Dallas, TX 75206
Phone: 214-368-2225
Fax: 214-853-5328