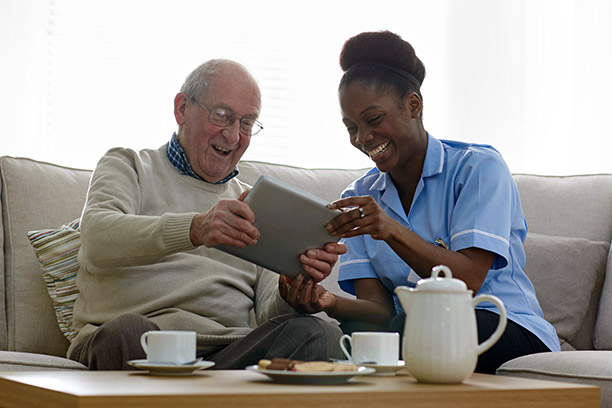 Proactive In-Home Alzheimer's Care Services for Seniors in Dallas, TX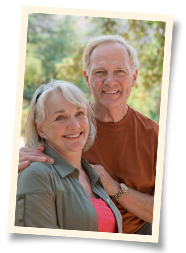 A diagnosis of Alzheimer's or dementia affects more than just the patient. When a loved one is diagnosed with a memory-related disorder the future can seem uncertain. Families often assume their loved one can no longer live safely at home. Concerns about how to care for a family member with Alzheimer's disease are normal. In-home senior care from Visiting Angels Dallas can put your mind at ease.
Visiting Angels Dallas has been a trusted local resource for in-home Alzheimer's care and other senior care services since 2008. Many families in the Park Cities, Lakewood, Lake Highlands, and nearby communities in Dallas have found and continue to find peace of mind with assistance from our knowledgeable senior care professionals.
Professional in-home Alzheimer's care from Visiting Angels Dallas can enable your loved one to remain safely in the comfort of their own home. Whether your family member is newly diagnosed or in the more advanced stages of their disease, our customized plans can help.
How Visiting Angels Can Help Dallas Area Seniors Manage Alzheimer's Disease
The compassionate professionals from Visiting Angels Dallas are experienced at providing in-home care for seniors with Alzheimer's. They understand the unique challenges associated with caring for someone who has a memory-related disorder. We offer advanced training for our senior care professionals who work with Alzheimer's or dementia clients.
Our specialized training program was created in conjunction with the Alzheimer's Foundation of America. Visiting Angels Dallas is proud to be able to offer this additional training to our caregivers so they can provide the best Alzheimer's care possible.
Alzheimer's care customized to meet your loved one's unique needs
With the fully customized care plans from Visiting Angels Dallas, you can choose the services that will be most beneficial for your loved one. Whether you need someone to come by and help your family member prepare nutritious meals, remind them to take their medications or help get them to doctor's appointments, our Angel companions will be there to lend a hand. Even if your loved one is in the more advanced stages of the disease and needs someone looking out for them around the clock, our in-home care providers are here for you.
Create a schedule that works for your family
When you choose Visiting Angels Dallas, we will work with you to get a complete picture of your loved one's health and wellness needs and create a plan and schedule that works for you. We will keep in touch regarding your loved one's care and alert you if any concerns arise. With Alzheimer's care services from Visiting Angels Dallas, you will have an extra team of people looking out for your loved one.
To learn more about home care options for seniors with Alzheimer's, please get in touch with our Dallas, TX office today.
Serving Park Cities, Lakewood, Lake Highlands, East Dallas, Casa Linda and Surrounding Communities in Dallas, TX
Visiting Angels
PARK CITIES, TEXAS
8350 N Central Expy #M1018
Dallas, TX 75206
Phone: 214-368-2225
Fax: 214-853-5328