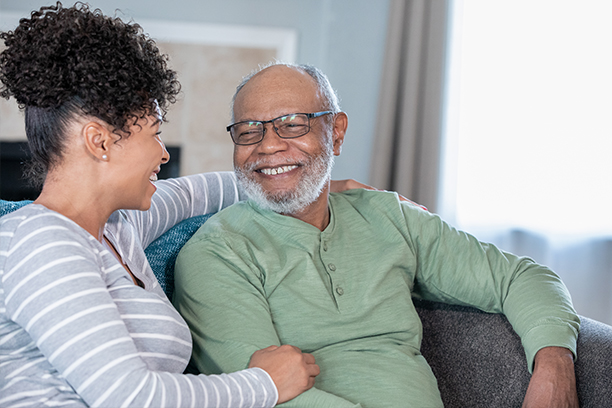 Why Choose Visiting Angels Dallas for Senior Home Care Services?
At Visiting Angels Dallas, our personalized, client-centered approach to senior home care services sets us apart from other agencies in the Dallas, TX area
Visiting Angels Dallas is proud to say that our professional caregivers are frequently referred to as Angels. We believe this is because of their ability to provide care to the elderly with dignity and respect. You can trust Visiting Angels Dallas to provide your loved one with compassionate, one-on-one care day in and day out.
Customized Care Plans Mean Your Loved One Gets Exactly What They Need
The customized care plans from Visiting Angels Dallas address your loved one's individual elderly care needs. Our plans frequently help seniors and the disabled with hospice support, respite for family caregivers, custodial care and assistance with Activities of Daily Living.
We Provide Care When You Need It
When looking for in-home senior care solutions, you may be concerned that your loved one will be forced to change their routines and schedule to be more convenient for the agency. Visiting Angels Dallas would never ask your family member to change their schedule. Our plans are flexible, allowing you to dictate the times when your loved one needs care. We have senior home care professionals available around the clock, including evenings, weekends and even holidays. When you choose Visiting Angels Dallas for elderly care, your family member will receive the care they need on their schedule, not the other way around.
Handling All Compliance Issues to Give Families Peace of Mind
With all of the changing regulations in the field of senior care, the last thing you want to do is worry about keeping up with compliance standards. Visiting Angels Dallas handles all elderly care compliance for our caregivers. We manage payroll taxes, social security, workman's compensation and are bonded and insured for your safety. When looking for senior care services in the Dallas area, keep in mind that Visiting Angels will make things as easy for you as possible so you can focus on spending quality time with your loved one.
Continuous Monitoring is Our Standard
The administration at Visiting Angels Dallas believes strongly that continuous monitoring of our caregivers ensures the best senior home care possible for your family member. We are committed to providing regular phone calls and drop-in visits to see how your loved one is doing. Open communication between Visiting Angels Dallas staff and your family will help you feel confident in the elderly care your loved one receives.

To learn how Visiting Angels Dallas can help your loved one with senior home care services, contact our Dallas, TX office today! We're happy to answer any questions you may have.
Serving Park Cities, Lakewood, Lake Highlands, East Dallas, Casa Linda and Surrounding Communities in Dallas, TX
Visiting Angels
PARK CITIES, TEXAS
8350 N Central Expy #M1018
Dallas, TX 75206
Phone: 214-273-1843
Fax: 214-853-5328