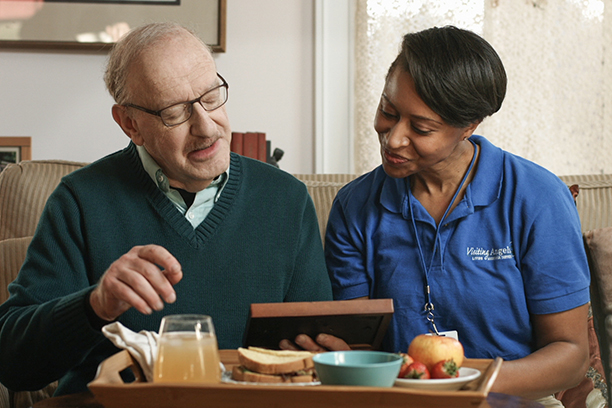 Long-Distance Elderly Home Care Solutions from Visiting Angels Dallas
As our loved ones age, it is common that they will need some assistance at home. When you live far from a loved one, it can be difficult to know when they have reached that point, or where to turn for help when they do.
If your family member is in need of assistance with daily activities, the dedicated senior caregivers from Visiting Angels Dallas can provide additional support so you don't have to worry about their well-being. We've been providing elderly home care options for families in the Dallas area since 2008.
Why Choose Long-Distance Care from Visiting Angels Dallas?
Visiting Angels Dallas provides elderly home care services in the Park Cities, Lake Highlands, East Dallas and in other communities throughout the Dallas area. Families trust us to deliver the care and attention their loved ones need. Our senior care services provide one-on-one assistance to help with the demands of daily living. At Visiting Angels Dallas, our goal is to enable your loved one to live independently for as long as possible.
Our Angel companions often help their clients with:
The rewarding companionship our caregivers provide is one of the most treasured aspects of their job. When you choose Visiting Angels Dallas for senior care services, our caregivers will be like an extension of your family, looking out for your loved one.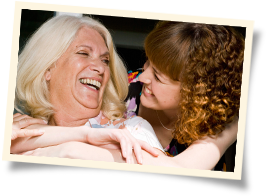 Communication is Essential to Providing High-Quality Care for Seniors
At Visiting Angels Dallas, we aim to keep you in the loop regarding your loved one's care. You can look forward to routine reports on your loved one's progress. Our system of continuous monitoring includes regular phone calls and occasional drop-in visits to oversee the performance of our caregivers. You can have peace of mind that the staff from Visiting Angels Dallas is providing the excellent standard of long-distance elderly home care services your family member deserves.
The senior care professionals from Visiting Angels Dallas are trustworthy individuals. Each of our caregivers has completed a thorough background check, criminal history check and past employment verification as part of our extensive interview process. Before being hired as an Angel companion, our caregivers must demonstrate knowledge and past experience working with seniors. The bottom line is this, if we wouldn't feel comfortable hiring an individual to care for our own loved one, we won't allow them to care for yours.
Contact Visiting Angels Dallas to Learn More!
If your loved one is in need of elderly home care in the Dallas, TX, area, please contact Visiting Angels to learn more about our long-distance care services.
Serving Park Cities, Lakewood, Lake Highlands, East Dallas, Casa Linda and Surrounding Communities in Dallas, TX
Visiting Angels
PARK CITIES, TEXAS
8350 N Central Expy #M1018
Dallas, TX 75206
Phone: 214-368-2225
Fax: 214-853-5328