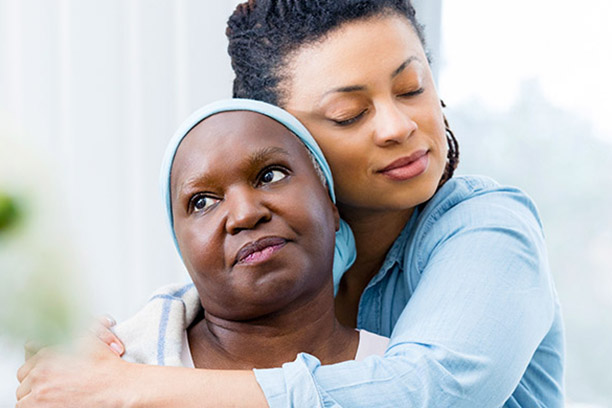 End-of-Life Care in Orland Park, LaGrange, IL, and the Surrounding Areas
No one is ready for their loved one to reach the end of their life. Each of us must face this time when it comes. However, knowing it must come does not make it any easier. With an ever-increasing number of seniors making the choice to spend this final chapter of their life at home, it is vital that their families have access to compassionate end-of-life care. Finding a senior care agency whose caregivers have received the right training can be difficult.
Visiting Angels Offers Compassionate End-of-Life Care to Seniors Diagnosed with Limited Life Expectancy in Orland Park, LaGrange, Flossmoor, Hinsdale, and Nearby Cities
Here at Visiting Angels of Orland Park, we know that any family facing the loss of a loved one will need plenty of empathetic support. You can count on us to provide families in Orland Park, LaGrange, Flossmoor, Hinsdale, and the surrounding area with the best services and caregivers who will do everything they can to help keep your loved one comfortable during this difficult phase in their life. Although Visiting Angels of Orland Park does not offer hospice care, our end-of-life care program can be opted for in conjunction with hospice care providers, and our caregivers can assist with the support they need. Our caregivers are also there to provide your family with the support and help you need, as well.
Our End-of-Life Services
In most cases, following a diagnosis that includes a limited life expectancy, your family member will require an increasing amount of care. In many instances, providing this form of care falls to the family. As a family caregiver, you may soon find out you do not have the mental, emotional, or physical stamina needed to take on this task. At Visiting Angles of Orland Park, we can help with our comprehensive end-of-life care.
Our services include:
Personal Home Care
Medication Reminders
Respite Care
Companion Care
Meal Planning and Preparation
Hydration Reminders
A Soothing and Comforting Presence
During the final stages of your life, our home care providers can be with you to provide the support you need with our senior care services. This program provides our caregivers with the training they need to provide support and assistance to our senior clients and their families throughout the challenges they face when providing end-of-life care.
Respite Care for Family Members
To help the family have more time to spend with their loved one, our caregivers will help with a range of homemaking services such as:
laundry
light housekeeping
nutritious meal preparation
running out to take care of the shopping and errands
Our goal is to provide the family caregiver with someone they can turn to when they start to feel overwhelmed by offering a little extra help and emotional support.
Essential Care That Is Compassionate and Supportive
Our mission at Visiting Angels of Orland Park is to provide families in the community and surrounding areas with the compassionate support and care needed to help them during the end-of-life transition. To help you find the best end-of-life care for your loved one, we invite you to contact our office at 708-226-1028. We can answer your questions, provide you with a wealth of information and arrange for a meeting with one of our care coordinators.
Call Visiting Angels of Orland Park to learn more about how our home care services can help you and your family during this difficult time.


Serving Orland Park, LaGrange, Flossmoor, Hinsdale, and the Surrounding Area
Visiting Angels
ORLAND PARK, IL
11532 W 183rd St #NW
Orland Park, IL 60467
Phone: 708-226-1028
Fax: 708-226-1025