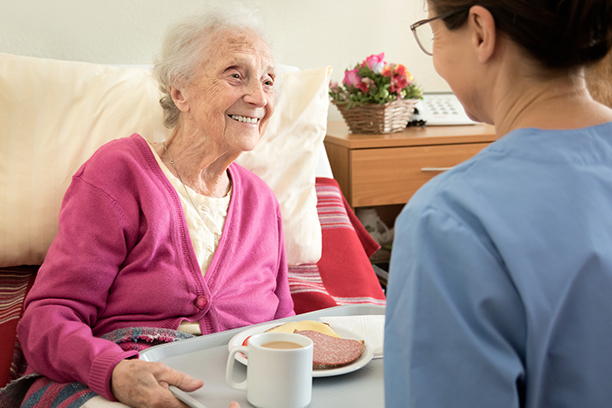 Long-Distance Senior Home Care Services in Greater Orland Park and LaGrange, IL
Visiting Angels Offer Long-Distance Senior Home Care Services in Orland Park, LaGrange, Flossmoor, Hinsdale, and Nearby Cities
Finding one-on-one senior home care services is challenging, but it is even more complex when a loved one lives hundreds of miles away from family and friends. Luckily, at Visiting Angels of Orland Park, we know how challenging long-distance caregiving can be and offer in-home care for your senior.
If your senior parent or elderly loved one lives in a different city or state, we could coordinate long-distance caregiving so they can get the help they need. Our essential senior home care services ensure that your loved one receives the skilled assistance they require to continue providing personal care to continue to live comfortably at home, supporting them as they age in place. We are there for you and your loved one every step.
Long-Distance Services
Nowadays, seniors are pretty standard to live very far from their adult children and other family members. Personal circumstances, educational opportunities, and job offers are just some of the many reasons adult children make a long-distance relocation. At the same time, seniors may decide that they wish to live in warmer climates or sunnier regions, moving to a place where they can live out their remaining years in comfort.
Visiting Angels of Orland Park makes it easy to find quality one-on-one senior home care services for your elderly loved ones, even if they live far from you. Whether it is a different city or state, we coordinate our care services are available to take care of your loved one's health and well-being needs.
How We Can Help
If you are unsure of the benefits of opting for long-distance services for your family, remember that you will want to remain in the loop on your loved one's health, safety, and well-being. Our agency provides a wide range of services.
Our intake process is as follows:
Give our agency a call today
We will then provide you with more information and answer any of your questions
At that point, we'll organize a one-on-one in-home assessment better to understand your loved one's long-distance caregiving needs, keeping family members abreast of the results
Then, we'll match your senior with one of our skilled and experienced caregivers for our companion services
Upon the start of services, we'll provide regular phone or email updates to make sure that you are in the know about your elderly loved one's emotional, cognitive, and physical well-being. Should any changes arise, we'll contact you without delay.
We perform regular drop-in visits and check-in calls to ensure the safety and well-being of our clients. Also, family members can contact our after-hours line in an urgent situation or emergency.
Contact Visiting Angels of Orland Park
Does your elderly parent or senior love one need long-distance caregiving services in Orland Park, LaGrange, Flossmoor, Hinsdale, or the surrounding area? Contact Visiting Angels of Orland Park today to learn more about our essential senior home care services.
Serving Orland Park, LaGrange, Flossmoor, Hinsdale, and the Surrounding Area
Visiting Angels
ORLAND PARK, IL
11532 W 183rd St #NW
Orland Park, IL 60467
Phone: 708-226-1028
Fax: 708-226-1025