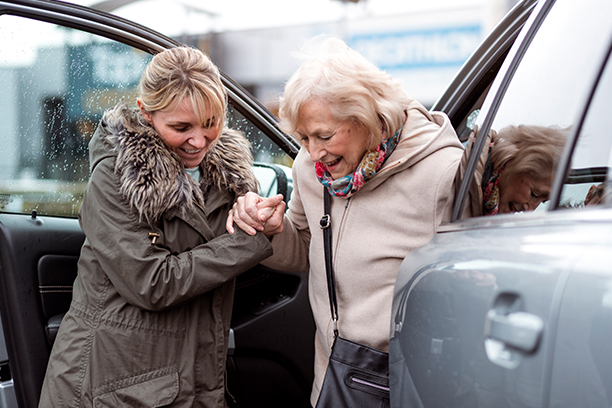 Recover from Major Health Events at Home with the Help of Our Personal Care Assistants in Orland Park, La Grange, IL, and the Surrounding Area
Visiting Angels' Personal Care Assistants Offer Recovery at Home Options to Seniors in Orland Park, La Grange, Flossmoor, Hinsdale, and Nearby Cities
After a surgery, hospitalization, or other major health event, it is even more important to be mindful of health and healing. For seniors who are living independently or alone, it can be difficult to keep up with post-operative care, follow-up appointments, or physical therapy, much less the needs of everyday life. For transitional moments where health is critical, transitional care can be the key to a great recovery.
Keeping Seniors Independent at Home
As the leading home care agency in Orland Park, La Grange, Flossmoor, Hinsdale, and the surrounding area, we are proud to offer top-quality recovery care to seniors wanting to maintain their independence. We take pride in providing the best care possible to our neighbors, and value the health of our community. If your family is looking for a partner in providing senior care to an aging family member, a personal care assistant from our team has the expertise you can rely on.
What Is Recovery Care?
Recovery care at home is designed to help seniors recuperate from an illness, injury, or procedure. Seniors who live alone are at particular risk of re-hospitalization because they need assistance to complete aftercare and maintain their medication regimen. Often, a major health event means having additional doctor's or specialist's appointments, physical therapy, or other follow-up with a medical professional. Seniors and anyone with mobility issues might be stressed by arranging for transportation to these appointments; our caregivers can provide safe transit to and from any appointments.
We all know it can be difficult to keep the house clean, to eat right, and to take medication on time when recovering from a severe illness or injury. A personal care assistant can assist with meal planning and preparation, as well as light housework to make sure that recovery takes place in a clean and safe environment.
Learn More About Our Recovery Care Today
If you are concerned about the well-being of a loved one who lives alone, Visiting Angels of Orland Park is here to help. Contact us today to connect with a dedicated personal care assistant who can make a difference in your loved one's health and future.
Serving Orland Park, LaGrange, Flossmoor, Hinsdale, and the Surrounding Area
Visiting Angels
ORLAND PARK, IL
11532 W 183rd St #NW
Orland Park, IL 60467
Phone: 708-226-1028
Fax: 708-226-1025