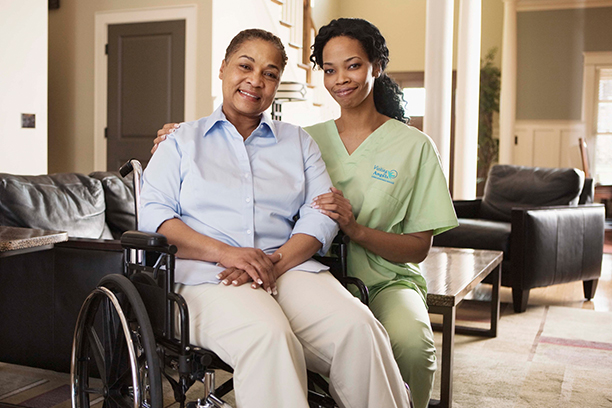 Parkinson's Care in Springfield, MO
During the early stages of Parkinson's disease, most seniors who have been diagnosed with the disease do not show any changes in their conduct. However, as the condition worsens, it impairs movement, making it harder for older people to do their primary everyday duties. If your parent has been diagnosed with this condition, they will require expert help to remain at home. Fortunately, Visiting Angels provides high-quality Parkinson's care options to seniors in Springfield, MO.
Learn More About Our Parkinson's Care Options, Designed to Help Seniors in Springfield, Nixa, Ozark, Republic, Branson, Hollister, and the Surrounding Areas Manage Their Symptoms at Home.
Despite their medical condition, your parents will be able to live a happy, healthy, and active life with our assistance. We will build a specific care plan depending on your loved one's condition to ensure that all their needs are satisfied. We will also supply your senior with a trained and experienced caregiver who will meet every need. As a result, your loved one will be able to age safely at home.
Signs and Symptoms
Although the symptoms are mild at first, your loved one's mobility will be compromised as the condition worsens.
The following are some of the most prevalent symptoms people experience:
Tremors that occur regularly
Mobility declines
Issues of balance
Depression
Sleep disturbances
Delusions
How Parkinson's Care Options in Springfield, MO Can Benefit Seniors
Parkinson's disease impairs mobility and balance, putting your loved one in danger of injury. Furthermore, the sickness will make basic everyday tasks harder, necessitating additional assistance for your loved one to remain secure.
We will ensure that your loved one can continue to live safely and independently at home with the help of our care. You may rest easy knowing that your loved one is in capable hands because our caregivers are certified to care for seniors with Parkinson's, Alzheimer's, and other memory and cognitive-related conditions. You may feel confident that your parent will receive the degree of care they require for mobility, personal needs such as bathing, dressing, or grooming, toileting and incontinence, transferring and positioning, food preparation, feeding, light housekeeping, or shopping. We also provide transportation to and from therapy and appointments.
We recognize that the needs of seniors change over time, which is why our care plans are flexible and may be changed at any moment.
If you suspect your parent could benefit from our Parkinson's care options, please contact our Springfield, MO, office right away to let us know how we can help.


Serving Springfield, Nixa, Ozark, Republic, Branson, Hollister, MO and the Surrounding Areas
Visiting Angels
SPRINGFIELD, MO
1259 E Republic Rd
Springfield, MO 65804
Phone: 417-863-8006
Fax: 417-863-1860