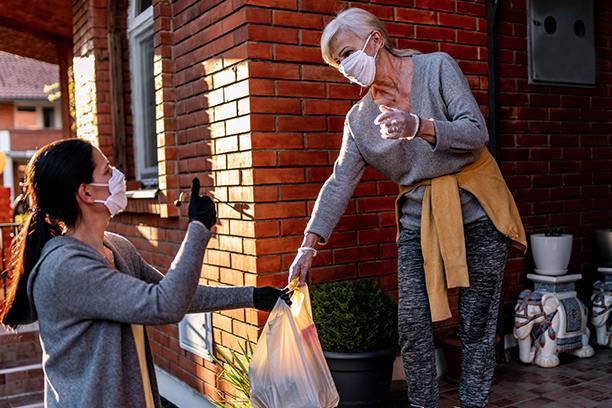 Overnight Monitoring & Assistance Home Care Services in Springfield, MO, and the Surrounding Area
Visiting Angels Offers Home Care Services to Seniors in Springfield, MO, and Surrounding Areas
Overnight care from Visiting Angels Springfield is a wonderful option for seniors who need assistance and monitoring while they sleep. An awake, attentive personal care assistant can ensure your loved one's comfort and safety throughout the night. Overnight care not only helps your loved one maintain their health and wellness but gives you time to rest as well.
How Overnight Care Helps Seniors in Springfield and Surrounding Areas
Your loved one may be relatively active and independent during the day; if they are in an assisted living facility or senior community, they likely have fairly consistent support from staff or even your family members during the daytime.
But who is caring for your loved one during the nighttime? If there is an urgent need, will someone be available to help right away?
Home Care Services for Overnight Monitoring & Assistance
Help with getting out of bed, into the bathroom to use the toilet, and settled back in bed

Prevent wandering and nighttime falls or accidents

Provide medication and fluid reminders throughout the night

Provide comfort and companionship during lonely nighttime hours

Give family members and other caregivers time to sleep



Overnight in home care can be an excellent solution for seniors with dementia, those with mobility or balance issues, those managing chronic illnesses, or seniors who are simply lonely, confused, or afraid during the night.
Finding the Right Care Solution for Your Needs
Even if full-time in home care may not be the best fit for your loved one, they may need at least some level of support. That's where Visiting Angels Springfield can help. Our care plans are customized to meet the needs and schedule of your senior loved one.
Activities of Daily Living for Senior Care
From overnight care to monitoring and assistance, our compassionate caregivers are here to help. Visiting Angels of Springfield services Springfield, MO to provide home care services to your loved one.
Contact Visiting Angels of Springfield
Contact our office Visiting Angels of Springfield, MO, to schedule a free at home consultation by clicking one of the buttons below to get started today!
Serving Springfield, Nixa, Ozark, Republic, Branson, Hollister, MO and the Surrounding Areas
Visiting Angels
SPRINGFIELD, MO
1259 E Republic Rd
Springfield, MO 65804
Phone: 417-863-8006
Fax: 417-863-1860