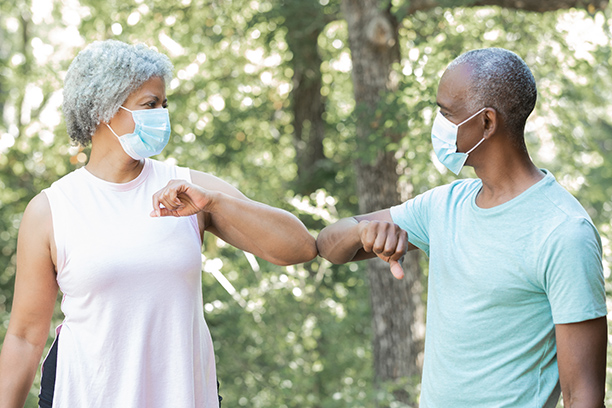 How an In-Home Caregiver Helps Seniors Recover in Springfield,
Visiting Angels in-home caregivers are serving seniors in Springfield, Nixa, Ozark, Republic, Branson, Hollister, MO, and the Surrounding Areas
Most people will require time and assistance to recover following surgery. After being discharged from the hospital, you will most likely begin your recovery at home, and you will need the aid of a home care provider as you get back on your feet.

At Visiting Angels Springfield, we provide essential personal care services in Centerville, Xenia, Springboro, Miamisburg, and the surrounding Springfield communities. Our skilled caregivers can assist you throughout the rehabilitation process, reducing the likelihood of a hospital stay.

After Surgery Recovery Seniors aren't the only ones that require assistance!
Our in-home caregivers can assist adults of all ages, not just seniors, in completing various treatments. We specialize in critical personal home care, which means we can help with daily activities like bathing, dressing, cooking, using the restroom, and getting to follow-up appointments.

Staying at home to rest and recover

It's good to have a care strategy in place before your surgery. On the day of surgery and in the days and weeks after, your doctor can explain the chores you may require assistance with. Once you know what your post-operative care will involve, contact our Springfield, MO, office to schedule home health care services.

Not only have we offered competent, at-home recovery personal care to elders but also to people of all ages. We understand that this is a very personal type of care. Therefore we train every caregiver to provide post-operative care with dignity, patience, and knowledge.

The following are some of the procedures for which we provide post-operative recovery services regularly:

Plastic surgery and cosmetic procedures include facelifts, rhinoplasty, and liposuction.
Dental and orthodontic procedures
Procedures on the knees, hips, and orthopedic shoulders
Surgical procedures for vision correction

Families in Springfield Benefit from Our Home Health Care Services

You or a loved one will receive all of the aid and support required to recuperate after surgery with Visiting Angels Springfield's post-surgical recovery care. Because we understand that each client has different needs, we provide tailored care plans and schedules.

Before sending a caregiver to your home, we'll schedule an in-home meeting with one of our personal care coordinators to discuss your needs and develop a care plan tailored to you.

Our personal care services help with a variety of daily tasks, including:

Meal Preparation: Consuming a nutritious, well-balanced, and nutrient-dense meal. Our in-home caregivers can also help you shop for groceries.
Mobility Assistance: We can help you move around your home and seek ways to lessen the risk of falling and the injuries resulting from falling.
Bathing and grooming assistance: Our in-home caregivers will help you dress, bathe, and toilet and maintain proper personal hygiene.
Housekeeping: Our care plans include light housekeeping activities and responsibilities.
Medication Reminders: We can send you medication reminders to help you remember to take your medications.

To learn more about our recovery care services, don't hesitate to contact Visiting Angels of Springfield now.

Serving Springfield, Nixa, Ozark, Republic, Branson, Hollister, MO and the Surrounding Areas
Visiting Angels
SPRINGFIELD, MO
1259 E Republic Rd
Springfield, MO 65804
Phone: 417-863-8006
Fax: 417-863-1860