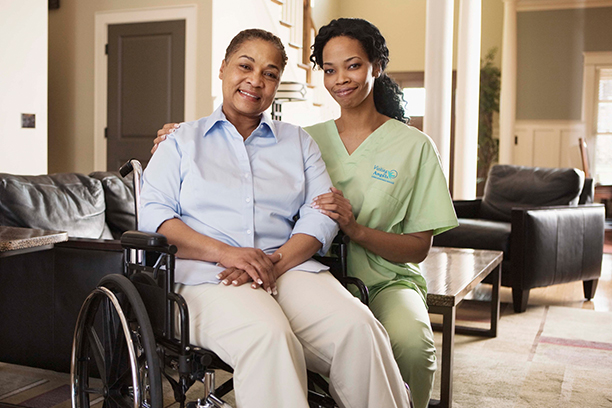 Long-Term Care in Springfield, MO and the Surrounding Area
Visiting Angels Offers Long Term Care Options to Seniors in Springfield, Nixa, Ozark, and Nearby Cities

For most seniors, staying at home is a priority, but the aging process often makes it difficult. At Visiting Angels of Springfield, our team provides long term care services that can help seniors successfully age in place. From helping with mobility and meals to assisting with errands and personal care, our long term care providers give seniors the services they need.

Personal Care
At Visiting Angels of Springfield we help clients with essential personal home care services so they can feel and look their best. Numerous studies show how beneficial it is for seniors to have regular grooming and hygiene. For clients whose cognitive and physical locations make bathing difficult, our long term caregivers in Springfield, Nixa, Ozark, Branson, and the surrounding area are there to help. Caregivers can help with shaving, shampooing, hair brushing and styling, along with other grooming needs.
Assistance With Mobility
Staying active is a great way for a senior to maintain his or her quality of life. At Visiting Angels of Springfield our caregivers help clients stay active by helping them get to doctor's appointments, social events, and other places in safety and comfort.
Incontinence Care
Our caregivers understand the sensitive and private nature of incontinence care and toileting for our clients. Without the right help, seniors can encounter issues such as odors, skin infections, and hygiene problems. Our trained caregivers offer dignified, compassionate assistance with these highly personal activities of daily living.
Nutritional Assistance
Maintaining a nutritious, balanced diet can affect a person's overall vitality and well-being, and many seniors have meal plans they must follow for health reasons. Whether a senior needs help sticking to their diet or they need to improve their nutrition, our home care providers can help. With the companionship they provide, our caregivers turn mealtime into a social event.
Companionship and Conversation
Studies have proven that seniors who stay engaged and social have a greater quality of life and a lesser tendency to develop cognitive decline or depression. Our home care providers offer friendly conversation, company, and companionship, which is a good way to keep seniors upbeat and engaged.
Laundry and Light Housekeeping Help
At Visiting Angels of Springfield our essential caregivers can help seniors with their laundry needs, whether it's at home or in a local laundromat. Such services as washing, drying, folding, and putting laundry away. Clients can also receive help with sweeping, dusting, vacuuming, mopping, and other light housekeeping tasks.
Errands and Shopping Trips
It can be difficult for seniors to get around, particularly if they've given up their driving privileges. Our caregivers can provide the assistance seniors need to get where they want to go. We can help with shopping trips and other errands, and loved ones can either stay at home or go along for the ride.
Medication Reminders
Although caregivers are not permitted to administer medicines, they can help clients take them as prescribed. Caregivers can help with the opening of containers, reading of labels, and offering of dosage reminders.
Learn More
At Visiting Angels of Springfield, our essential caregivers work with seniors to help them remain at home for as long as they possibly can. When families choose us to provide long term care for their loved ones, they find it easier to balance the needs of an aging senior. Contact our home care agency today at 417-863-8006 to learn more about our essential home care services!

Serving Springfield, Nixa, Ozark, Republic, Branson, Hollister, MO and the Surrounding Areas
Visiting Angels
SPRINGFIELD, MO
1259 E Republic Rd
Springfield, MO 65804
Phone: 417-863-8006
Fax: 417-863-1860