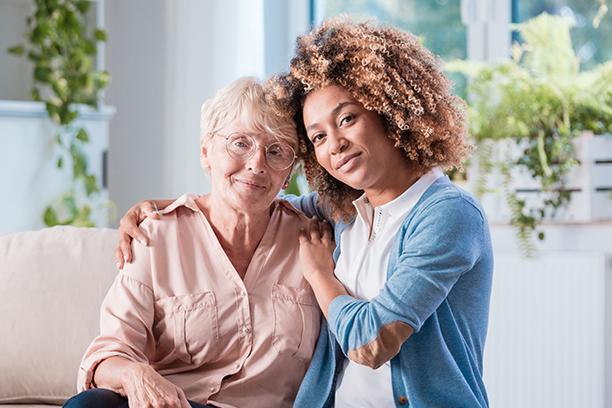 Assisted Living in the Home in Springfield, MO and surrounding area
Stay independent with living assistance services provided by Visiting Angels of Springfield, MO, and surrounding areas.
Seniors who want to continue living independently but who may need assistance time and again can utilize the caregiver staff at Visiting Angels of Springfield, MO, and surrounding areas.
The staff help seniors with daily tasks, which may have become problematic as they age. Helping seniors is part of our commitment to helping seniors while helping them in their own homes while retaining their privacy.
Benefits of living assistance services
While many seniors still have and value their mental and physical abilities as they age, they are often put into nursing or assisted living homes. Anger and hurt feelings among them and their families can result in seniors being placed into these facilities.
Caregiver services can help make household chores easier while giving seniors the chance to live out their life with family, keeping relationships intact and happy.
Each assistance plan is customized depending on the situation and can be modified as needed. The programs can be implemented how and when is best for you and your loved one's schedules.
The services we offer include:
Light housekeeping such as vacuuming or cleaning laundry or dishes;

Assistance with bathing, dressing, or mobility issues;

Preparing and planning meals, and picking up groceries from the store;

Transportation needs such as driving to and from appointments or picking up medication;

R

eminders to take medications; and

Providing companionship such as having a person to talk to, play games with, or take a walk.
We take great satisfaction in providing plans that meet your needs. That's why we have several different plan options.
Visiting Angels of Springfield, MO, is here to help
Our caregiver staff is trained to help with your senior's needs, even if they require special assistance. Memory care services are specifically available for people who have Alzheimer's disease or dementia, for example. Each staff member is thoroughly vetted before they are assigned to your family to make sure they are the best fit for what you're looking for and can provide the help you need.
Visiting Angels can put transitional care plans in place if your loved one has been discharged from the hospital and needs assistance during their recovery. We can also help them if they fall often.
Contact Visiting Angels of Springfield, MO office at 706-200-1773 or click the buttons below to learn more and set up a free in-home consultation.

Serving Springfield, Nixa, Ozark, Republic, Branson, Hollister, MO and the Surrounding Areas
Visiting Angels
SPRINGFIELD, MO
1259 E Republic Rd
Springfield, MO 65804
Phone: 417-863-8006
Fax: 417-863-1860