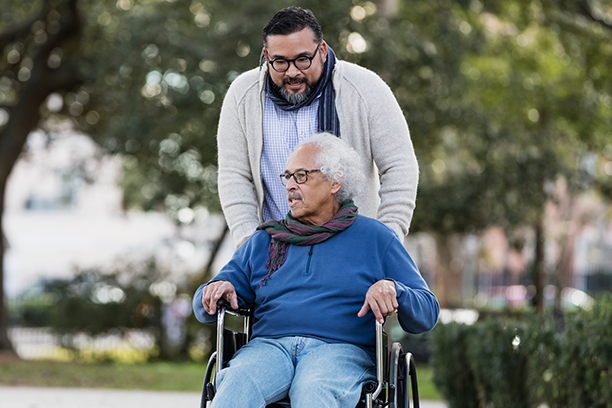 Transitional At-Home Senior Care in Tucker, GA and the Neighboring Communities
Roughly 20% of older adults on Medicare return to the hospital within the month after a discharge. Seniors have a much lower chance of recovery if they are readmitted during this 30-day window, which is why reducing hospital readmission is crucial.
Ready-Set-Go Home is an at-home senior care plan that is designed to help our clients successfully transition from a hospital setting to a home environment through our three-step approach. After a hospital discharge, our friendly and caring staff will be on hand to coordinate your loved one's transition home, help your loved one during this transition, and ensure on-site support in the weeks following their discharge.
At Visiting Angels, We Reduce Hospital Readmission Through At-Home Senior Care in Tucker, Lilburn, and Nearby Cities
Our approach to care has seen a high degree of success. While most readmission can be avoided by simply following doctors' orders, it's a problematic situation for seniors who live alone and have no assistance. Coupled with weakness, pain, and immobility, it's essentially impossible for a senior to care for themselves. Therefore, at-home senior care support is needed from an outside source.
The Ready-Set-Go Home Program's Three-Step Approach
How we can reduce hospital readmission:
At the Hospital: We start our Ready-Set-Go Home program before your loved one leaves the hospital, with caregivers who are on-site to provide support for the client and their family. With their guidance and suggestions, they can greatly simplify the discharge process.


At the Client's Home: After the discharge, our home care providers ensure assistance to provide your loved one with specialized care and safety. During the recovery, we will be the "eyes and ears", keeping watch of your senior's physical and cognitive health and contacting you if anything changes. Additionally, should any family caregivers need relief, our respite care program allows them to take care of their own health and well-being.


At the Office: At our office, our staff will support your family. We can also accompany your loved one to appointments, provide appointment and medication reminders, and help you organize and coordinate food, equipment, and medication deliveries.
Learn More
If you need at-home senior care for a loved one in Tucker, Lilburn, Stone Mountain, Lawrenceville, or the surrounding area, call our agency today at 678-853-7904 for a free, in-home assessment. Our Ready-Set-Go Home program can assist before, during, and after a hospital discharge to reduce the likelihood of readmission, ensuring that your loved one is well-cared for at all times.
Contact Visiting Angels of Tucker today to learn more about how our home care services can assist you!


Serving Lilburn, Stone Mountain, Lawrenceville, Tucker, GA, and the Surrounding Area
Visiting Angels
TUCKER, GA
4500 Hugh Howell Rd #530
Tucker, GA 30084
Phone: 678-825-8072
Fax: 678-825-3808