Visiting Angels Mid Maine provides seniors with truly caring, at-home caregivers. Are you someone who lives to help others? Do you enjoy working with seniors in your community? If so, Visiting Angels Mid Maine would like to speak to you!
Visiting Angels Mid Maine is Hiring At-Home Caregivers in Bangor, Brewer, Hampden, Orono, Old Town, and Surrounding Communities
We're in search of one-of-a-kind home care specialists, people who are compassionate, cheerful, and dependable and who believe in personal accountability. Call us; we'll work around your schedule and provide you with a wonderful work environment. If you are looking for work that's meaningful, look no further than Visiting Angels Mid Maine!
Schedule Your Phone Interview Today by Calling 207-573-1861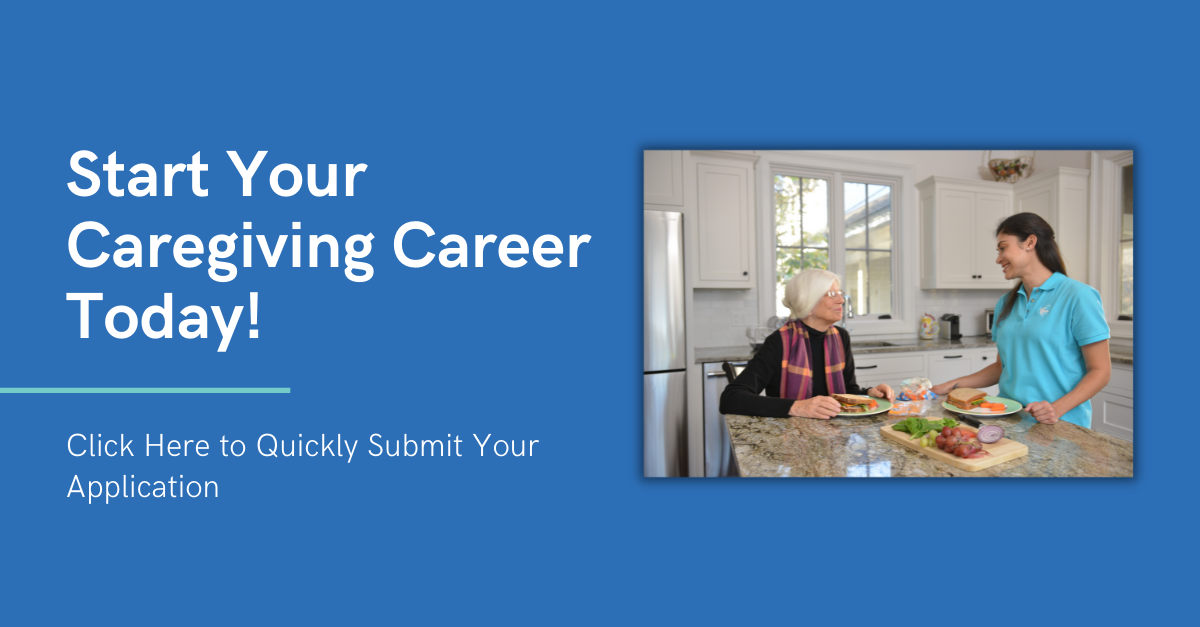 What is One-on-One Caregiving?
Our senior clients depend on us to provide them with compassionate in-home care. Our caregivers provide one-on-one assistance in the comfort of our clients' homes. For most seniors, simple daily activities are difficult, and they require support to remain independent. Tasks such as running errands, helping out with meals, taking them out on errands or shopping trips, laundry, personal care, and keeping the house neat and tidy are all examples of what our care providers do. In essence, you're providing clients with a helping hand so they can reengage and find joy again in their lives.
What Visiting Angels Mid Maine Can Offer You
As an at-home caregiver, you'll be able to take advantage of these great benefits:
Earn up to $20/hour
Competitive Pay - Earn up to $1 more per hour by meeting simple attendance goals!
Earn extra compensation through our employee recognition program
Paid Time Off and Sick Days
Medical/Dental/Vision Insurance
Employer Paid Life Insurance
401K with company match
Additional supplemental health plans available through MetLife
PayActiv - Access your paycheck between pay periods when you need it most!
Now offering FinFit - Financial Wellness Program!
Flexible scheduling options - which promote work/life balance
Opportunities for training and advancement
Organized staff who provides timely employee feedback
We Appreciate Our Home Care Specialists - So We Take Their Feedback Seriously
At Visiting Angels Mid Maine, we are very serious about employee fulfillment and satisfaction. By hiring Home Care Pulse, an outside auditing company, we learn how our at-home caregivers feel about working for us. Home Care Pulse contacts our employees every month to collect their feedback anonymously. By telling us what they like and don't like about working with us, we're able to improve our work processes and cultivate a better work environment for everyone!
Visiting Angels Mid Maine is honored to win the Employer of Choice Award for 2023! Apply today to be considered for employment on our award-winning team.

Why Choose a Career in Home Care with Visiting Angels?

"I feel called to be a caregiver because I feel that serving others is important, especially in stages of life that are new or challenging. I enjoy being a positive light for people while they may have a lot going on, and be able to cheer them up or make them smile with a joke." - Alyssa
"Being a caregiver has shown me that I have a lot of love to give, that there are so many needs out there, and I can be a part of something really, really good, and that is making others feel cared for, appreciated, and have quality of life." - Hope
Ongoing Training and Support
Our team was excited to participate in a recent caregiver training session on Teepa Snow's Positive Approach to Dementia Care and her GEMS Model, led by owner Alecia Pineo.

Our caregiving team had the following to say about their training experience: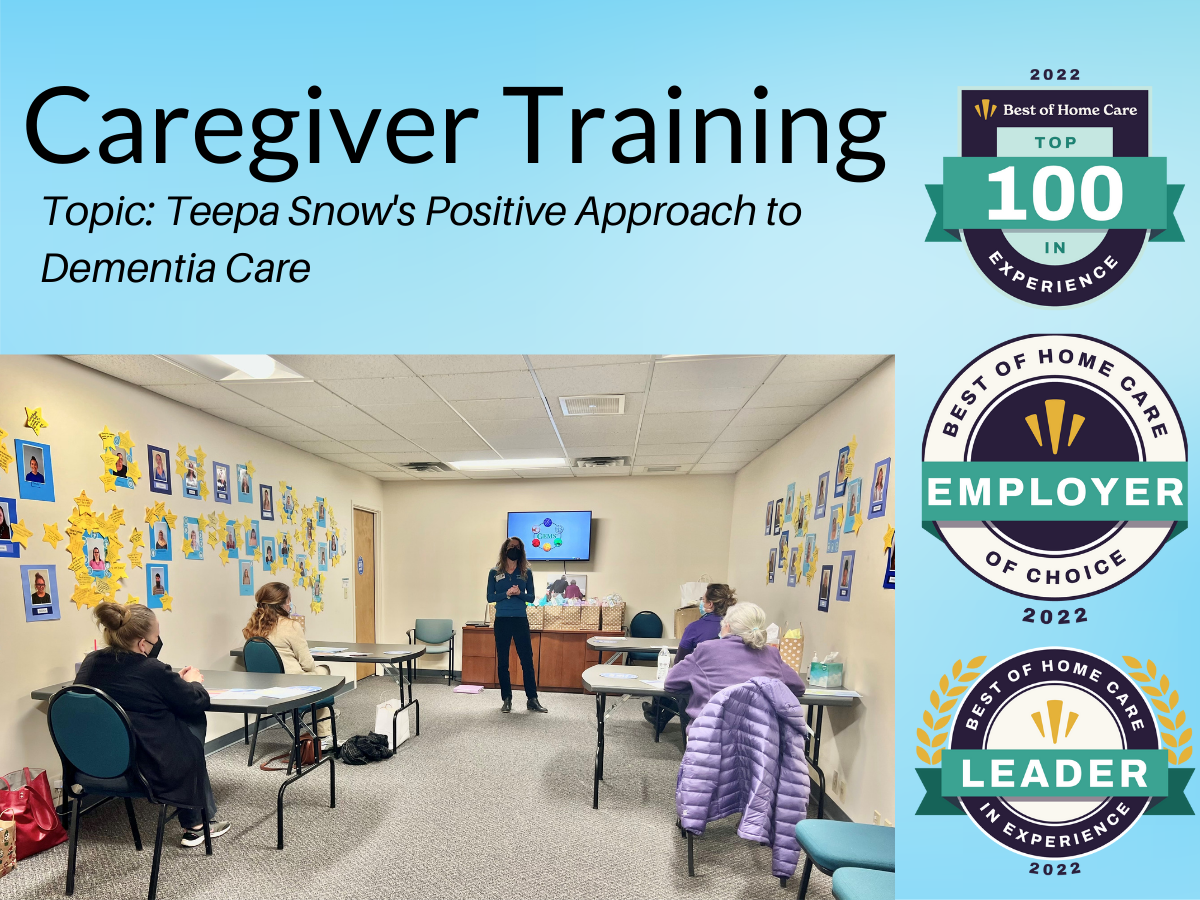 "I enjoyed the training. It's especially beneficial for me to observe positive interactions. I love Teepa's GEMS, which focuses on what abilities dementia 'patients' have -- not what they've lost. While we were reviewing the GEMS, I was figuring out which one my clients were. I'm so psyched to have a Yeti rambler! I've considered getting one for a few years! It's a great gift! Thank you!"
"I was extremely excited to not only be together but to see Alecia and to be trained with her. I was so excited about the training I received and thought it was very well done. I was so thankful to have gone over the Teepa trainings the day before, so I thank you so much for letting me have access to those!!! I was disappointed that I missed two questions, but I did learn so much. I felt so much a part of the Visiting Angels' Team yesterday - as if I truly belong - it meant so much to me. Many thanks for making this training possible for me!!!"
"I really liked coming to the office for training. Much better having in-person training than online."
"I really enjoyed the training. It was great to meet other caregivers, too. I'm excited for the other trainings."