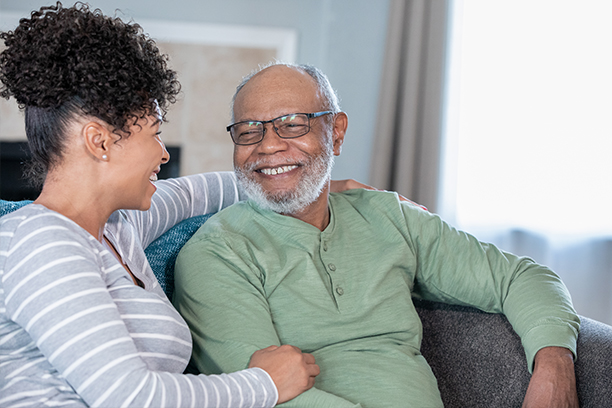 Visiting Angels Mid Maine's Home Care Story in Greater Bangor, ME
Why Alecia Pineo, Owner of Visiting Angels Mid Maine, Provides Home Care to Seniors in Bangor and Surrounding Areas
I wish I had known…
Have you ever found yourself uttering those words? I have. I suspect that my story is similar to many other people's. Several years ago, my Grandfather passed away unexpectedly. After the shock wore off, the moment of "now what?" occurred. You see, my Grandfather was physically strong. He took care of my Grandmother in many simple but critical ways. He was the" helping hand." He buttoned buttons, tied shoes, opened jars, chopped vegetables, and so much more. He was her husband, her friend, and her partner. My Grandmother had very little use of her hands. Simple tasks that we all take for granted were impossible. One thing was clear after the dust settled. My Grandmother could not live alone—what a blow.
My Grandmother was an independent woman—Smart, full of hopes and dreams, and a lover of life and her home. My Grandmother had difficult choices to make. She could have had her kind, generous daughters care for her, but she said no. She was the mother, and it was so important to her that she stays that way. She felt like she had one option, leave. She moved into a nearby assisted living facility and did her best to look on the bright side. She was not unhappy there; she just wasn't home.
Another loss in a series of many that I have come to learn is a part of the natural progression of aging. I mourn that loss more than the others because it is one that did not have to be. I wish I had known. Or maybe more accurate; I wish I were. You see, I did not own Visiting Angels Mid Maine at the time. I had never even heard of "home care." None of us had.
To make a true choice, you have to know what your choices are. Home care for my Grandmother never made it on the list. A few months after my Grandmother left her home, we said our final goodbye. Her move in no way shortened her life to a facility, but her life did not end at home where she wanted to be. A couple of years later, I was looking for opportunities to further my career as a Registered Nurse and capture my entrepreneurial spirit. I heard a commercial for Visiting Angels Mid Maine's home care, and it all came together. An opportunity to serve a generation that had served me my entire life. An opportunity to offer not only a choice for people and their families caught between difficult and impossible but a solution.
Through Visiting Angels Mid Maine, I can offer what my Grandmother had been looking for. An extra set of hands, someone to make the impossible possible. Safe, compassionate, dependable care services at the place you call home. With the utmost respect, dignity, and compassion, I welcome the opportunity to offer the power of choice.
Learn More About Visiting Angels Mid Maine
Read more about Visiting Angels Mid Maine's home care experience on our About Us page. We'd love to hear your story and help you find the home care you can trust in Bangor, Brewer, Lewiston, and the surrounding area. If you have questions, please do not hesitate to contact our senior care company. We would love to discuss your loved one's options and schedule a free, in-home assessment and develop the perfect care plan for your loved one.
Click one of the buttons below to get in touch with one of our senior care providers!


Serving Bangor, Brewer, Hampden, Orono, Old Town, and the Surrounding Area
Visiting Angels
MID MAINE
444 Stillwater Ave, Suite 101
Bangor, ME 04401
Phone: 207-573-1861
Fax: 207-573-1863