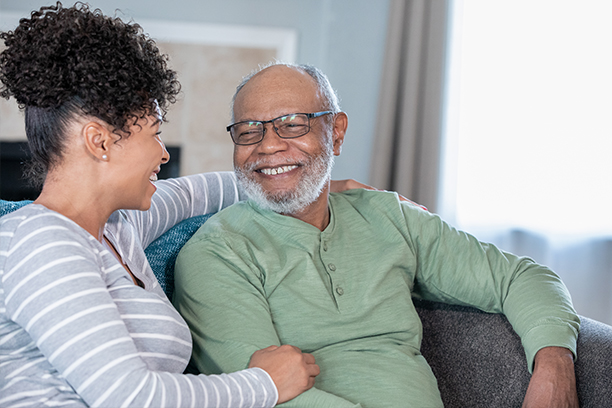 Private Home Care Assistance Throughout Bangor, ME, and Nearby Cities
When looking for care, a trustworthy elder services provider is crucial to look for. No one knows how important that decision is, like the Visiting Angels Mid Maine team in Bangor, ME.
Visiting Angels Mid Maine's Character Shines Through Our Private Home Care Assistance in Bangor, Lewiston, and Surrounding Areas
Every team member at Visiting Angels Mid Maine has a mission to put every client's safety, security, and well-being first. You'll have peace of mind regardless of whether you're looking for personal care services for mom, companion care for dad, or any other variety of private home care assistance for your loved one.
Character Is Our Priority
If you care about the care services that your loved one will receive, then you probably care about the caregivers' character. We always focus on our seniors. Our vision for care is to make them a top priority. The nature and integrity of our entire family at Visiting Angels Mid Maine is what our vision depends on—from our staff nationwide to each owner to the thousands of caregivers providing care to our seniors.
When you call us, a team will be prepared to help care for your loved one and allow them to age comfortably and safely. Character is our top priority when choosing new caregivers to join the Visiting Angels Mid Maine family. Our organization has solid values and a unified vision, and we make sure our new owners have the same. We put character first because it means that families everywhere can depend on us to provide care services with compassion and care.
Our Hiring Process
We consider character to be equally as important when hiring caregivers. When searching for possible candidates, we look for qualities and traits such as loyalty, patience, dedication, compassion, and kindness. Our private home care assistance providers will provide the top-notch care that we would hope for our own loved ones.
We are committed to providing each client with the proper care services. You and your loved one can Select Your Caregiver here on our website. We will use our time wisely to search for the right provider for your loved one and match them with someone with the best skills and personality to suit their needs.
Learn More Today
Choose our private home care assistance that brings character! Contact us today at 207-605-8288 for a free in-home assessment. Our care team is ready to assist and answer any additional questions you may have about our senior care services.
We look forward to speaking with you about how we can help care for your loved one!


Serving Bangor, Brewer, Hampden, Orono, Old Town, and the Surrounding Area
Visiting Angels
MID MAINE
444 Stillwater Ave, Suite 101
Bangor, ME 04401
Phone: 207-573-1861
Fax: 207-573-1863