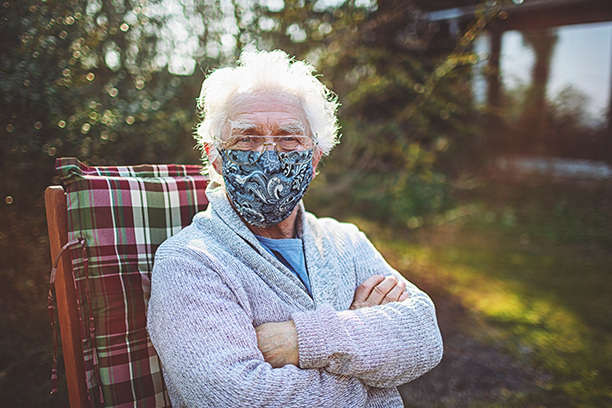 Alzheimer's Living Assistance Services in the Greater Bangor, ME area
Visiting Angels Mid Maine Offers Living Assistance Services for Alzheimer's Patients in Bangor, and Nearby Cities
An Alzheimer's diagnosis may make your loved one feel alone, but they should know that they're far from that when they receive care from Visiting Angels Mid Maine. According to the Alzheimer's Foundation of America, over five million people across the nation may have Alzheimer's disease. If you are unaware of what Alzheimer's is, it is a brain disease that causes a gradual decline of thinking, memory, and reasoning skills. Caring for a loved one affected by the challenges of Alzheimer's can be a tremendous undertaking. Know that help is within your reach from the knowledgeable team at Visiting Angels Mid Maine through our living assistance services.
There currently is no cure for this debilitating disease, but there are things that can help care for seniors with Alzheimer's and slow down the process and cope with symptoms. Spotting the disease early gives you the best chance at improving your loved one's quality of life.
If you notice any of the following warning signs, be sure to get them in front of a physician as soon as possible:
Memory loss that disrupts daily life: not remembering names, recent events, dates, or other new information.

Difficulties in planning or solving problems: If they're having difficulty concentrating or taking longer to do certain things (following a recipe, keeping track of their budget, etc.) it should be taken seriously.

Challenges completing familiar tasks at home or work.

Confusion about time or dates: Those with Alzheimer's often get confused about times, dates, or the passage of time.

Trouble understanding visual images and spatial relationships: look for difficulty judging distance, reading, and determining color or contrast.

New problems with words in writing or speaking: The signs include completing sentences, following directions and conversations, and trouble finding the appropriate word.

Misplacing things and losing the ability to retrace steps: People with Alzheimer's might accuse people of stealing and may put things in unusual places.

Decreased or poor judgment when making decisions: There may be issues with money, housework, or hygiene.

Withdrawal from work or social activities.

Changes in personality or mood: Look out for signs such as increased fearfulness, depression, anxiety, and withdrawal or disinterest in usual activities.
If your loved one has been diagnosed with Alzheimer's in Bangor, ME or the surrounding area, our living assistance services may be a good fit for them. For more information or to explore our living assistance services, contact our office at 207-605-8288 today.
Serving Bangor, Brewer, Hampden, Orono, Old Town, and the Surrounding Area
Visiting Angels
MID MAINE
444 Stillwater Ave,
Bangor, ME 04401
Phone: 207-605-8288
Fax: 207-573-1863