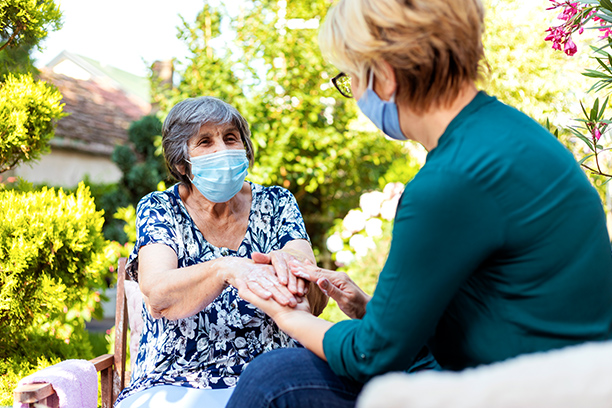 How Visiting Angels' Elder Home Care Services Can Help Prevent Falls in Bangor, ME, and Other Nearby Areas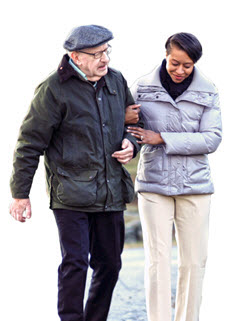 According to the NCOA (National Council on Aging), every 11 seconds, an older adult is treated in an emergency room for a fall. Meaning millions of seniors every year suffer from serious falls. But they can be prevented to some extent. Identifying risk factors throughout an older individual's life and staying informed about fall prevention is a great way to reduce a senior's chance of falling.
A Fall Can Cause Serious Health Issues - Visiting Angels' Elder Home Care Services Can Help Prevent That in Bangor, ME, and Surrounding Communities
Falls continue to affect more and more seniors every year, which increases the importance of elder home care services and injury prevention. Visiting Angels Mid Maine is committed to educating older adults about fall and injury prevention, as well as our elder home care services, so that they can stay in the know about falls and how they can alter a person's lifestyle. Visiting Angels Mid Maine has compassionate caregivers that are focused on this matter, and we know that it's crucial to elevating a senior's quality of life.
Risk Factors
A senior's risk of falling stems from different instances. It may be linked to a physical condition, a mental condition, or the home environment. It all depends on an individual and their lifestyle. Some risk factors may be reflexes, hearing, or various medications. Your Visiting Angels Mid Maine aide will evaluate your loved one's living situation in order to find out what's raising their risk of falling and, in turn, fall-proof their house. If they do not change their lifestyle now, the fall may make that decision for them in the future. Your elder home care aide will explain how falls negatively impact an aging adult's life and explain how our senior care services can change their life for the better.
Download Your Free Safe & Steady Fall Prevention Resource Guide today.
A Fall Can Be Life Changing
The physical effects of falling range from minor aches and pains to a broken hip and a concussion. Many individuals who are hospitalized may have to go to a long-term recovery center for up to a year. Some of those seniors may never go home again. Falls can force a person to lose their independence forever, and that fear can cause seniors to shun a normal life in their efforts to "stay safe."
How Visiting Angels Mid Maine Can Assist
Fear is a powerful emotion, and just that alone can cause a senior to step away from their normal life and slip away from those that they love the most. They may miss important family reunions, social gatherings, or just getting out of the house. The habitual nature of that fear can translate into periods of loneliness and sadness. This may transform into depression and anxiety as time goes by. With Visiting Angels, not only do we provide fall prevention, but we also offer companion care services to help your loved one avoid feeling lonely and isolated. Our holistic senior care services can help your loved one not only physically but emotionally as well!
Contact us to learn about the benefits of our elder home care services and to schedule a free, in-home evaluation!


Serving Bangor, Brewer, Hampden, Orono, Old Town, and the Surrounding Area
Visiting Angels
MID MAINE
444 Stillwater Ave, Suite 101
Bangor, ME 04401
Phone: 207-605-8288
Fax: 207-573-1863