Our professionals happily serve families in Bangor, Brewer, Hampden, Orono, Topsham, Lewiston, and the surrounding area. As a locally operated and owned provider of in-home care, we are invested in the seniors of our community. We truly care about helping the aging members of our community live the lifestyle they desire. Our agency is proud to be the go-to choice for care assistance.
Schedule a Free, In-Home Consultation
It is easier than you may realize to get started with our care. When you call our agency, you will be greeted by friendly administrative staff who can answer your questions and help you schedule a no-obligation consultation at home. We can discuss your loved one's desires for care and formulate a plan to meet their needs.
Contact Visiting Angels Mid Maine today to learn more about our in-home care and to schedule your complimentary consultation.

 Visiting Angels Mid Maine is honored to receive awards for the Home Care Pulse's Leader in Excellence Award, Employer of Choice, and Provider of Choice! Our office has been recognized for all 3 Home Care Pulse awards annually since 2018. We have also been awarded caring.com's Caring Super Star. We are honored and very thankful for our outstanding caregiving team, who helped make this possible! 

To learn more about why Visiting Angels Mid Maine is the leading in-home care agency in the area, please click here!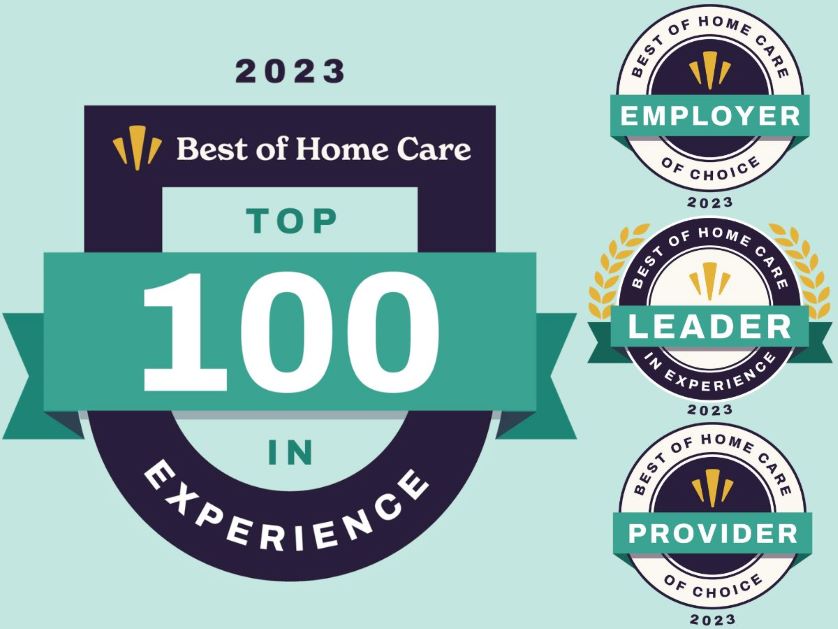 Meet the Owner of Visiting Angels Mid Maine
From her early years growing up in Chesterville, Maine, Alecia Pineo, RN, knew that serving others was what she was born to do. Taking care of her great-grandmother (who lived to 105) in her grandparent's home was the beginning of a journey that ultimately ended in her bringing Visiting Angels to Mid Maine. After high school, Alecia proudly served her country in the United States Air Force. Alecia supported the Airmen in the very critical but often overlooked field of Accounting and Finance. Little did she know how valuable her skills would be when she eventually decided to open her own business.
After the Air Force, Alecia tapped into her desire to serve others once again. She pursued her dream of becoming a Registered Nurse. Through positions at various hospitals and as a Public Health Nurse with the State of Maine, Alecia mastered her craft and was able to help many, many people—whether through treatment or education.
Alecia learned over the years that seniors hold a very special place in her heart. When she heard a Visiting Angels advertisement on the radio, she knew it was meant to be. She recently opened a Visiting Angels franchise in Bangor, Maine. Alecia looks forward to expanding to the Waterville and Augusta, Lewiston areas in the future. Providing premier senior care services for her community is a true honor and privilege for her. Helping seniors age more gracefully and maintain the dignity they have earned is something she truly cherishes.
Alecia resides in Hampden with her husband, Toby, and four children.