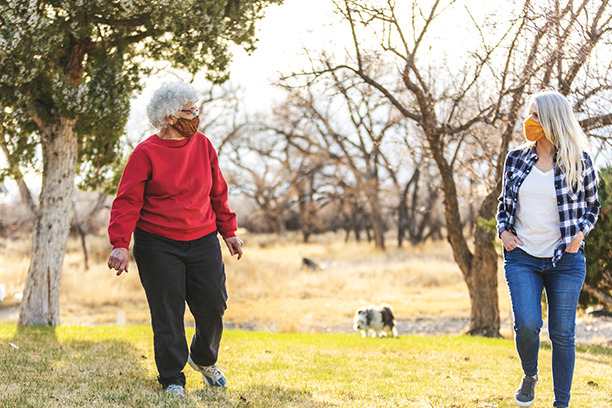 Bathing, grooming, and hygiene assistance by home care providers in Bangor, Maine
Visiting Angels home care providers offer low-cost senior care in Bangor, ME.
Even the most basic daily tasks may become difficult or impossible to do alone as an individual age. Age-related declines in movement and coordination make it more challenging for adults to take care of themselves, including dressing, bathing, and keeping up with personal hygiene. By offering personal care services, Visiting Angels of Bangor, Maine, may assist your loved one in managing these obligations daily.
Personal care is essential to the health and wellbeing of your aging loved one. If your senior cannot carry out these tasks as expected, you may decide to engage a personal care assistant. A range of elder care services is provided by Visiting Angels of Bangor home care providers, including:
Dental hygiene
Changes in Clothes
Incontinence
Bathtubs or showers
Grooming
Application of Makeup
It might be upsetting for seniors to be unable to do these daily self-care routines independently. On the other hand, Visiting Angels of Bangor, Maine, wants people to understand that this is a regular aspect of being older and that we can help them. Our home care providers treat the elderly with respect and dignity and work to make them feel comfortable and at their best.
The caregivers at Visiting Angels of Bangor, Maine, have undergone considerable training in helping older people with everyday tasks and personal care. To ensure that your elderly loved ones get the care they need, we'll meet with you and assist you in developing a detailed care plan. To create an ideal plan for your senior, we'll need to know their needs, preferences, and dislikes.
Call our office today!
Get in touch with Visiting Angels of Bangor, Maine, to arrange your free in-home consultation. Call us if you have any inquiries regarding our care assistant services or want to start a senior care plan right now.
Serving Bangor, Brewer, Hampden, Orono, Old Town, and the Surrounding Area
Visiting Angels
MID MAINE
444 Stillwater Ave, Suite 101
Bangor, ME 04401
Phone: 207-605-8288
Fax: 207-573-1863