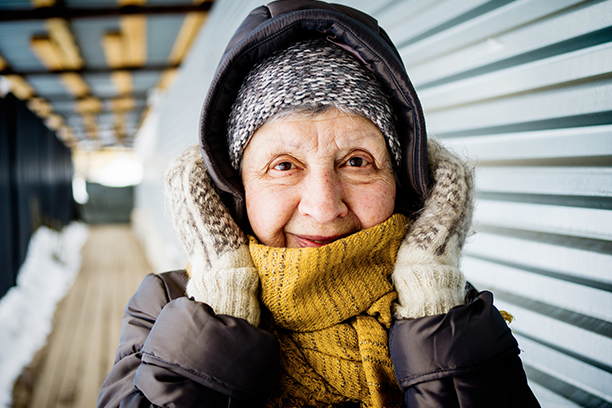 Visiting Angels Offers Supportive End of Life Home Care Services Throughout Bangor, ME, and Nearby Communities
Visiting Angels Mid Maine's End of Life Home Care Services Offer Essential Companionship and Assistance for Both Seniors and Their Families in Bangor, ME, and Other Nearby Cities
When you realize that your loved one needs a caregiver, your first thought is to make sure that their final days are as comfortable as possible. At Visiting Angels Mid Maine, we have the knowledge, training, and compassion to make sure that your wishes become reality.
How We Can Help
Our caregivers have the skills and compassion to provide as much support as possible to ensure that this transition is smooth and comfortable. Even though our home care services do not provide hospice support, we can work alongside hospice workers successfully and efficiently. We can help your loved one through personal tasks like daily hygiene, dressing, and bathing. Also, we can provide a helping hand when it comes to various housework and errands. Whether it's laundry, cleaning, or shopping we'll do what's necessary in order to help your loved one.
We make sure that our care providers are equipped with the information to take care of older adults and their families during this difficult time. Visiting Angels Mid Maine offers end of life home care services through our Life Care Navigation collection of senior care services. Our approach to care is detailed in a program entitled Practical Care Tips for End of Life. This particular program was designed to give care providers exactly the information to support your family in all aspects.
Emotional Support and Respite
When a beloved family member gets a diagnosis of a limited life expectancy, the responsibility of caregiver can fall on a family member. All of that responsibility can be hard for one person to manage. We're able to alleviate some of that stress and provide excellent care. But, we also can provide emotional support. Whether you need a listening ear or a helping hand, we're here to do what we can to help.
Compassionate Emotional Support
We would love to help you find the care services that are right for your loved one. We will be happy to give you information and schedule an appointment for you with one of our care directors. For more information on our end of life home care services or to schedule a no-cost meeting with a Visiting Angels Mid Maine care director, contact our agency today at 207-605-8288 or fill our intake form by clicking here.
Serving Bangor, Brewer, Hampden, Orono, Old Town, and the Surrounding Area
Visiting Angels
MID MAINE
444 Stillwater Ave,
Bangor, ME 04401
Phone: 207-605-8288
Fax: 207-573-1863