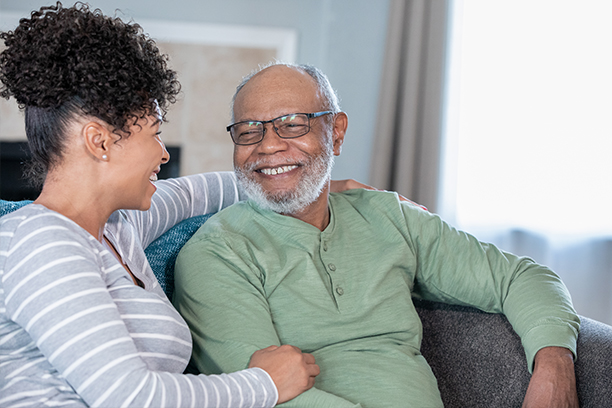 Incidental Transportation and Elderly Companion Services in Bangor, ME
Seniors in Bangor, ME, and the surrounding areas may benefit from the elderly companion services provided by Visiting Angels.
Caring for a loved one as they age and develop numerous age-related disorders can be difficult. When it comes to getting things done, transportation takes the longest. You must make time in your calendar to accommodate your loved one's desire to travel, and the extra time they will spend outside due to the drive and spare time. If your parent has mobility issues, the situation becomes much more difficult.
While people of all ages need to get out and engage in social activities, it is essential for the elderly. If your loved one spends most of their time inside, they may be anxious, lonely, and depressed. You may maintain a decent work-life balance while still taking care of your senior services requirements with the assistance of Visiting Angels of Bangor. With the help of our senior care professionals, you may get to any of the places in Bangor and other Maine communities, as well as several different services.
We focus on aiding the elderly in Bangor and the neighboring communities.
Thanks to our caregivers, we can provide secure and pleasant transportation for the elderly in Bangor and the nearby areas.
Our caregivers can take you, or a loved one to and from the airport, as well as to and from appointments at local companies, post offices, relatives' homes, and friends' homes. Our elderly companion services coordinators will accompany your mother anywhere she wishes.
When it comes to vacation planning, seniors may benefit from the knowledge of our senior services experts. They may help with luggage, getting into and out of vehicles, taking notes at doctor's appointments, and providing companionship. When our clients return home, our compassionate caregivers keep them company until their families arrive.
We can assist your loved one in various ways, including transportation. Non-medical duties such as food preparation, medication reminders, and light housework can be handled by our senior care professionals. Visiting Angels of Bangor's extensive elderly companion services allows your loved ones to remain in their own homes while obtaining more independence.
Use the services of Visiting Angels right now.
Please get in touch with our Bangor office if you have questions or complaints about our elderly companion services. Our care coordinators can schedule a no-obligation appointment at a convenient time, and we will be happy to answer any questions you may have.
Serving Bangor, Brewer, Hampden, Orono, Old Town, and the Surrounding Area
Visiting Angels
MID MAINE
444 Stillwater Ave, Suite 101
Bangor, ME 04401
Phone: 207-573-1861
Fax: 207-573-1863