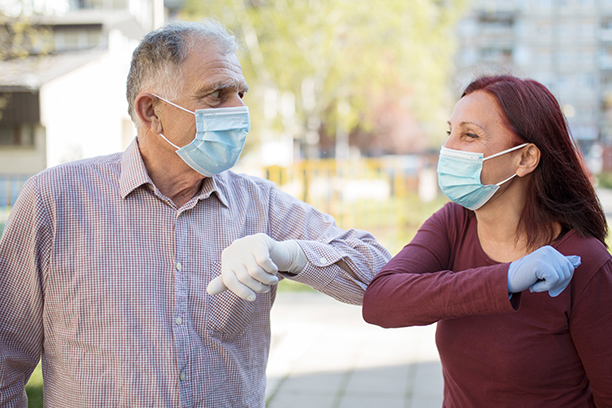 24-Hour Home Care in Bangor, ME
If you need 24-hour home care in Bangor, ME contact Visiting Angels to learn more about our services.
Family caregivers who provide in-home senior care may attest that it is one of the most fulfilling things they can do in return for the loving parental guidance they received as children. Unfortunately, elderly loved ones can get afflicted with severe ailments or develop new needs that necessitate the provision of constant, round-the-clock care by caring for seniors' service providers.
Round-the-clock care is where Visiting Angels of Bangor, ME, can be of service to you. Our skilled caregivers can provide specialized 24-hour senior care services for seniors and ensure that your loved one's requirements are always addressed. Contact us today to learn more about our services.
What Exactly Does One-on-One24-Hour Home Care Entail?
Visiting Angels in Bangor, ME, understands that every client is different and delivers individualized care plans to ensure they get the help they need.
A skilled live-in caregiver can assist your family member with a variety of daily duties, including but not limited to:
Light housekeeping.
Preparation of meals
Transportation
Reminders to take medication
Mobility assistance
Assistance with bathing, grooming, toileting, and overnight accommodations
Why Do You Want to Work with Visiting Angels?
In our experience, providing outstanding in-home senior care entails much more than simply assisting with a variety of day-to-day activities. As a result, our dedicated caregivers will pay close attention to their loved one's overall well-being, including their emotional, social, and spiritual well-being.
We only deal with caregivers who have undergone extensive training and experience to ensure the safety of their loved ones. Each member of our caregiving team has been thoroughly screened and submitted to exhaustive reference and background checks before joining our caring for seniors team at Visiting Angels of Mid Maine.
Visiting Angels of Bangor, ME, and the surrounding areas is here to assist you and your family. Please let us know what services your family requires, and we would be happy to help them. Our caregivers are available to assist with everything from physical to emotional to mental care.
Contact Visiting Angels of Bangor, Maine, for more information.
Please contact our team of experienced providers if you or a loved one requires our in-home care services. We are simply a phone call away from scheduling a consultation in your home with us by clicking the button below.
Serving Bangor, Brewer, Hampden, Orono, Old Town, and the Surrounding Area
Visiting Angels
MID MAINE
444 Stillwater Ave,
Bangor, ME 04401
Phone: 207-605-8288
Fax: 207-573-1863