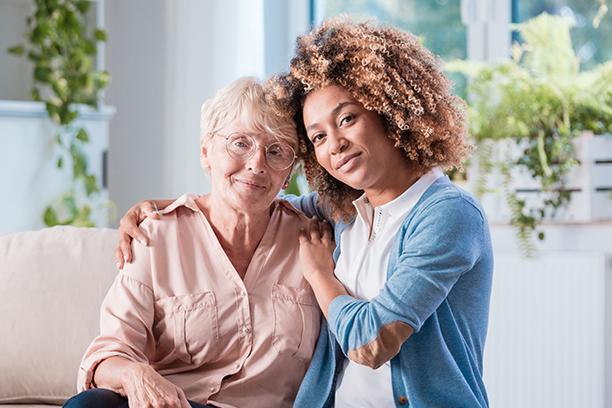 Getting Started with In-Home Caregivers in Bangor, ME, and Surrounding Areas
At Visiting Angels Mid Maine, we understand that choosing a senior care agency to provide care services for your loved one can be an overwhelming and harrowing experience. With multiple agencies in the area, how do you know which to rely on? The best thing that you can do is do your due diligence.
Visiting Angels Mid Maine's In-Home Caregivers in Bangor and Other Surrounding Areas Make Receiving Care an Easy Process
Visiting Angels Mid Maine is a highly rated elder care agency that is ready to lend a hand to families in Bangor and surrounding areas through our senior care services. The first thing we recommend is to set a meeting with one of our care coordinators by calling our office at 207-605-8288. The initial meeting is necessary because it allows us to provide you with a detailed review of the care services that we provide. This also gives us the opportunity to get to know you so that we can choose an in-home caregiver to match with your loved one with. We understand that you might feel overwhelmed, but we can help you understand the entire process of care services and recommend what works for your family and loved ones.
Always Ask Questions
We always encourage our clients to ask questions. The initial meeting is a great avenue to raise your concerns. The thing is that seeking in-home caregivers to provide care is not something people do all the time. So, ask our coordinator about your concerns and special requests, if any.
There are several topics that you can raise with our Visiting Angels coordinators, such as:
Specific needs regarding personal hygiene, dressing, feeding, and others.
Review schedules regarding eating, sleeping, and taking medicine.
Emotional needs include conversation, companionship, and social interactions.
Assistance with housekeeping and chores such as laundry, cleaning, groceries, and meal preparations.
Access to in-home caregivers in case of changes in schedule.
Documentation and details of work provided by the caregiver.
Personalized care plan and possible on-site nurse visit.
Raising these concerns will help you understand the process of getting care services for your loved ones. So, make sure that you ask all questions possible. As the primary caregiver of your loved one, it is your responsibility to be educated so that you can get the best quality care for your loved one.
Schedule a Free, In-Home Assessment Today
To learn more about our services and to get started with our agency, contact us today! We will be happy to help you get started with our senior care services by scheduling your free in-home assessment.
Let Visiting Angels Mid Maine assist with your loved one with their home care needs!


Serving Bangor, Brewer, Hampden, Orono, Old Town, and the Surrounding Area
Visiting Angels
MID MAINE
444 Stillwater Ave, Suite 101
Bangor, ME 04401
Phone: 207-573-1861
Fax: 207-573-1863