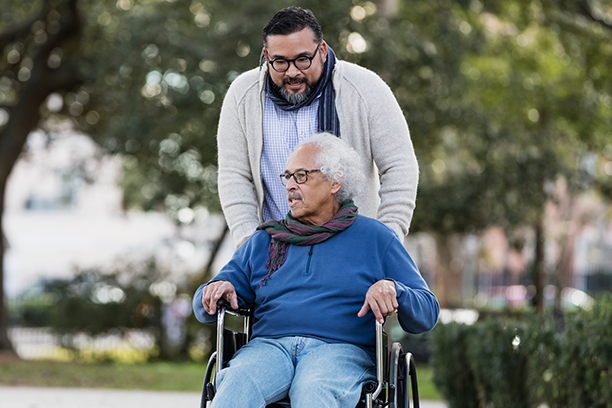 Home Care in Brewer, ME
As our loved ones grow older, it's important to ensure that they receive the best care possible. That's where Visiting Angels Mid Maine comes in. Our caregivers provide quality home care services for aging adults in Brewer, ME, and surrounding areas.
Visiting Angels Mid Maine's Caregivers Provide Top-Notch Home Care Services for Seniors in Brewer, ME, and Surrounding Areas
Our caregivers at Visiting Angels Mid Maine are highly trained and experienced in providing senior care services. We understand the unique needs of seniors and are committed to providing compassionate, high-quality care.
Our Home Care Services for Your Loved One
Visiting Angels Mid Maine offers a wide range of specialized home care services covered in our Senior Life Care Navigation Program. Our caregivers can assist with activities of daily living, such as bathing, dressing, and grooming. They can also provide companionship and support to seniors who may be feeling lonely or isolated.
In addition, Visiting Angels Mid Maine offers respite care services for family caregivers. This provides family members with the opportunity to take a break from caregiving duties while ensuring that their loved ones receive the care and support they need.
Customized Care and Local Caregivers
At Visiting Angels Mid Maine, each senior's care plan is tailored to their individual needs. Our caregivers work closely with seniors and their families to develop personalized care plans that meet their unique needs and preferences.
Our caregivers are also local to the greater Brewer area, which means they know their way around town! We can join your loved one for a light walk and some fresh air at Sherwood Forest Park or Sunset Park. We can also help your loved one with grocery shopping or picking up a prescription by providing transportation to Hannaford.
Visiting Angels Mid Maine is Here to Help!
Choosing the right senior care provider for your loved one can be a daunting task. But with Visiting Angels Mid Maine, you can be confident that your loved one is receiving the best care possible. Our caregivers provide compassionate, high-quality services that are tailored to the unique needs of each senior.
Contact us today to learn more about our home care services for seniors in Brewer, ME, and surrounding areas.
Serving Bangor, Brewer, Hampden, Orono, Old Town, and the Surrounding Area
Visiting Angels
MID MAINE
444 Stillwater Ave, Suite 101
Bangor, ME 04401
Phone: 207-573-1861
Fax: 207-573-1863