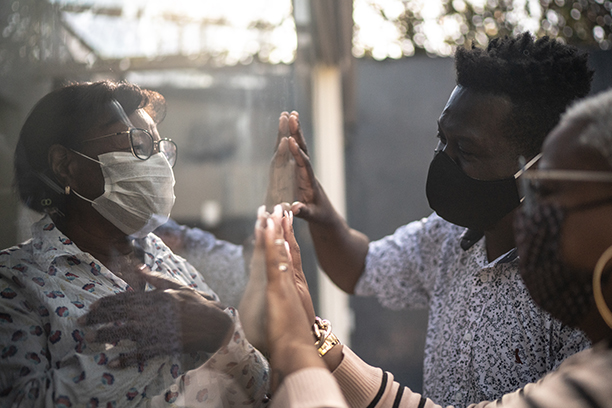 Our Elder Care Agency Can Help Reduce a Senior's Feelings of Isolation in Glendale, West Valley, AZ and the Surrounding Area
Our Elder Care Agency Offers Social Care in Glendale, West Valley, Peoria, Phoenix, and Nearby Cities
In Glendale, we're fortunate to have access to beautiful parks, recreation facilities, and entertainment options. At Visiting Angels of Glendale, we believe your loved one deserves the same opportunities as every other community member to learn, play, gather, and connect. That is why our services include transportation, mobility assistance, and social care. Everyone, of all ages, deserves to enjoy nature, a healthy social life, and the hobbies they love most. When your loved one receives care from our elder care agency, they will have access the world again.
The Importance of Social Care
Feeling connected to family, friends, neighbors, and the community is important to feeling healthy, social, and happy. Seniors often run the risk of social isolation, especially when they live alone. Isolation can lead to loneliness, anxiety, depression, worsened heart and circulatory health, higher risk of chronic illness, and other negative health impacts. Our elder care agency incorporates opportunities to pursue activities your loved one enjoys, attend community events, and socialize because we know it is important to everyone's health.
How Technology Can Help Reduce Social Isolation
These days, a vital part of social interaction is the ability to use technology. One of our home care providers can work with your loved one to access their laptop, use the internet, try out social media, or understand their phone's capabilities. Texting, emailing, and video chatting are all great forms of interaction for seniors, especially those impacted by mobility loss or chronic illness.
Transportation to Activities and Social Gatherings
When you build your one on one senior care plan, we will also work with you to incorporate the activities, hobbies, and places your loved one will most enjoy. We will help your loved one access their favorite park, coffee shop, place to shop, or a friend's house. We will encourage your loved one to continue engaging in crafts, gardening, cooking, music, art, and any other hobby they enjoy. Your loved one's care plan can truly reflect the quality of life you want for them.
Learn More About Our Social Care Today
If you're helping to care for a loved one who lives alone in Glendale, Peoria, Phoenix, or the surrounding area, we can help them achieve their best possible quality of life. Seniors who live independently can particularly benefit from social care and assistance connecting with friends and family. Call our elder care agency today at 623-244-5354 to learn more about our social care program and other senior care services.
Serving Glendale, West Valley, Peoria, Arrowhead, Westbrook Village, Phoenix, and the Surrounding Areas
Visiting Angels GLENDALE, AZ
7200 W Bell Rd #E103
Glendale, AZ 85308
Phone: 623-244-5354