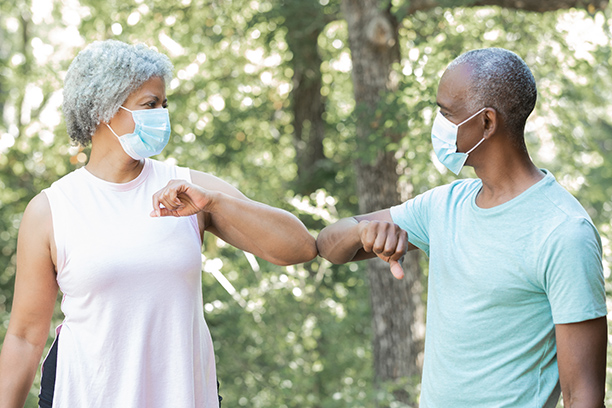 Affordable Home Care Options for Seniors in Kilmarnock, VA and Surrounding Areas
With Visiting Angels, NNMP, seniors can access affordable home care options in White Stone, Gloucester, Kilmarnock and the surrounding areas of Virginia
Finding budget-friendly senior care at home can help your aging mom or dad stay healthy, happy, and independent for many years to come. When a senior loved one needs care at home, you have to take several factors into consideration before making a final decision. To begin with, you need to ask yourself the following questions:
How can my family fund care?
Will my senior loved one be able to continue living independently?
Who can help my senior loved one during my work hours or when I need to stay with the kids?
By answering these questions, you will be able to make the best possible decision regarding your loved one's care.
Affordable Home Care Options from Visiting Angels, NNMP
Many families from the Northern Neck-Middle Peninsula area choose Visiting Angels. It's good to know that our services are flexible and can be tailored to meet the specific needs of each client. We can manage any level of support that will match your family's unique needs and preferences.
Visiting Angels, NNMP offers a variety of senior care services in the Northern Neck-Middle Peninsula area, including:
Temporary or long-term care
Assistance with activities of daily living
Alzheimer's and dementia care
Visitations during workdays, weekends, and holidays
Part-time, full-time, around-the-clock or live-in care
Keeping Elder Care Affordable for Families in Kilmarnock and Surrounding Communities
Bear in mind that the cost of professional in-home senior care may differ from state to state. The cost of care also depends on the individual care needs of each senior client. If you choose to work with Visiting Angels, NNMP, we assure you that our office offers affordable home care options with hourly rates based on your budget and your loved one's care needs.
What's more, we also provide supportive care services when older adults placed in assisted living facilities require additional support. Working with Visiting Angels will give you peace of mind knowing your loved one is receiving care and attention from a devoted, loving care provider.
At Visiting Angels, NNMP, we understand that family budgets are sometimes tight. For this reason, we work with our clients to create a viable visiting schedule and put in the hours in accordance with both the senior's care needs and the family budget. Together, we can allow your loved one to remain in the comfort of the home they love so much and lead an active, happy lifestyle for longer.
If you have any questions about our affordable home care options or would like to learn more, please contact our office in Kilmarnock, VA, today.
Serving Kilmarnock, White Stone, Heathsville, Saluda, Urbanna, Tappahannock, Gloucester and The Surrounding Areas
Visiting Angels NORTHERN NECK-MIDDLE PENINSULA, VIRGINIA
68 S Main St
Kilmarnock, VA 22482
Phone: 804-435-2229
Gloucester 804-695-2889