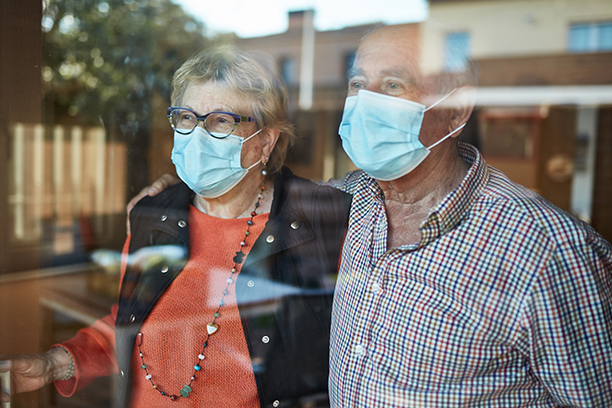 Personal Care Services for Seniors in Kilmarnock, VA and Surrounding Areas
Private home care from Visiting Angels, NNMP provides quality personal care services to seniors in Kilmarnock, Gloucester, White Stone and surrounding communities in Virginia
At Visiting Angels, NNMP, we are in the business of providing high-quality care to older and disabled individuals throughout Kilmarnock and surrounding areas in the Northern Neck and Middle Peninsula regions. The care we provide helps older adults and disabled individuals continue to live in the comfort of their own home without ever compromising their safety or their plans and goals for their life. These include crucial services like grooming, bathing and dressing, light housekeeping and meal preparation.
Professional care at home from Visiting Angels, NNMP can help your loved one achieve their goals for their golden years despite any health-related challenges they may be facing. We believe in the work we do and consider it truly rewarding. We approach each senior as the individual that they are. This means we tailor our private home care services to their particular needs, but also to their preferences. Knowing your loved one is being looked after by professionals at the top of their field will give you the confidence to live your own life without worry or guilt. You may also find that your relationship with your loved one will improve.
Professional Personal Care Services for Families in Kilmarnock and Surrounding Areas
Nearly all older adults say they want to remain in the comfort of their own home during their golden years. At Visiting Angels, we call this aging in place. However, many older adults and their loved ones believe they will not be able to do so because they are facing increasing challenges. However, we are here to tell you that, no matter what your loved one is going through, they can avoid the stress of moving to an assisted living facility or nursing home.
We offer personal care services through our unique brand of care called Life Care Navigation. Our brand of care is focused on individualization and providing your loved one with everything they need to get through the day in the best way possible.
The private home care services we offer in Kilmarnock and surrounding areas include:
Dressing
Grooming
Bathing
Toileting
Incontinence care
Hygiene assistance
Medication management
Monitoring
Light housekeeping
Companionship and conversation
Incidental transportation
How to Get Started with Private Home Care Services from Visiting Angels, NNMP
If you are interested in the personal care services we offer in Kilmarnock, VA, we can provide a free care assessment in the comfort of your loved one's home. During this visit, we can provide your loved one with an outline of our services and work out a way for us to work together. Please give us a call today.
Serving Kilmarnock, White Stone, Heathsville, Saluda, Urbanna, Tappahannock, Gloucester and The Surrounding Areas
Visiting Angels Northern Neck-Middle Peninsula, Virginia
68 S Main St
Kilmarnock, VA 22482
Phone: 804-435-2229
Gloucester 804-695-2889