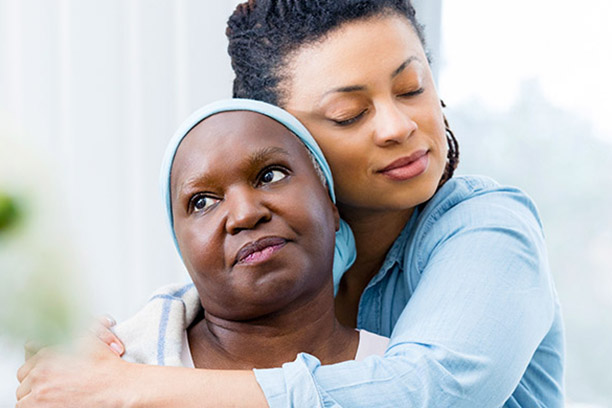 End of Life Care for Families in Kilmarnock, VA and Surrounding Areas
Through the end of life care program from Visiting Angels, our caregivers provide much-needed in-home supportive services for seniors and their families in Kilmarnock, Gloucester and White Stone, VA
In the final stages of one's life, professional in-home care can be an incredible resource. At Visiting Angels, our caregivers are trained and certified in providing compassionate assistance to individuals in the final stages of their lives and their families. That care goes above and beyond providing a senior with comfort.
Although death is a completely natural process, it causes all of us a lot of pain and fear in us all. As more and more older adults are choosing to age in place, many are deciding to spend their final days in the comfort of their own home, surrounded by those they love the most. However, for most individuals in the final stages of their life, doing so can be next to impossible without professional in-home supportive services.
How Our End of Life Care Services Benefit Families in Kilmarnock and Surrounding Areas
Here at Visiting Angels, NNMP, we believe that helping your loved one transition is an honor. Our caregivers are compassionate individuals who see this work as their calling. Although we do not provide hospice care, we work alongside medical professionals to ensure everything your loved one needs is taken care of and they can focus on getting everything they need done. As part of our care, we will be your loved one's right hand, but we will also help you and the rest of their family with everything that needs to be taken care of.
At Visiting Angels, we provide end of life care as part of our Life Care Navigation™ line of in-home supportive services. We focus on what your loved one needs at every step of the way. At the end of the day, we believe that this client-focused approach is what has helped us stay at the top of our field and make sure we are doing everything we can to improve a senior's overall well-being.
Our approach to providing end of life care focuses on reducing your loved one's discomfort. We help your loved one get dressed, bathe, and take care of the rest of their hygiene routine. At the same time, we will be there through it all with them, helping reduce feelings of loneliness, stress and anxiety.
Get Started with In-Home Supportive Services from Visiting Angels, NNMP
To learn more about our senior care services, please call our Kilmarnock, VA office today. We can also schedule a free in-home visit with one of our care coordinators for you. We are here for you and your loved one.
Serving Kilmarnock, White Stone, Heathsville, Saluda, Urbanna, Tappahannock, Gloucester and The Surrounding Areas
Visiting Angels
NORTHERN NECK-MIDDLE PENINSULA VIRGINIA
68 S Main St
Kilmarnock, VA 22482
Phone: 804-435-2229
Gloucester 804-695-2889
Fax: 888-262-0951