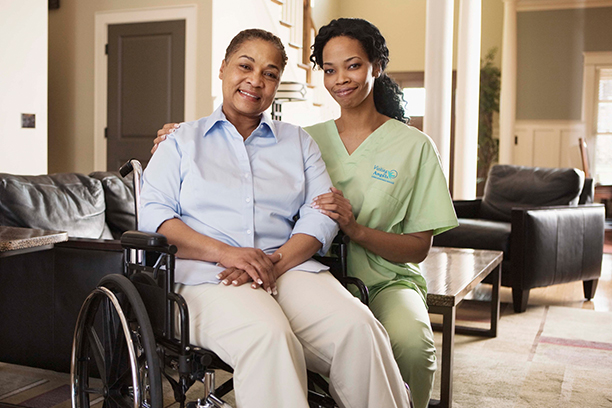 Meal Planning and Preparation for Seniors in Kilmarnock, VA and Surrounding Areas
Maintaining a healthy eating habit is crucial for an older adult's well-being, which is why meal preparation is a part of our senior care services for families in Kilmarnock, Gloucester and White Stone, VA
Although eating a healthy diet is important for everyone, it is crucial for seniors who have to face decreased activity levels and ongoing chronic conditions. At Visiting Angels, NNMP, we understand the importance of good nutrition, which is why we made meal preparation and management a part of our senior care services.
If your loved one lives alone, you might be worried that they skip meals or don't eat home-cooked meals often enough. Visiting Angels, NNMP offers top-quality meal planning and preparation services to older adults living in Kilmarnock, White Stone, Gloucester and surrounding communities in the Northern Neck-Middle Peninsula region of Virginia. Our caregivers can ensure that your senior eats regularly and has access to quality ingredients and nutritious meals.
Why Healthy Eating is Important for Seniors
As they reach a certain age, seniors lose their strength and begin to struggle with everyday activities. Even the most ordinary tasks that they never thought twice about before, like preparing meals, become a challenge. This is especially true for seniors who are dealing with chronic conditions and their effects.
To them, preparing nutritious meals doesn't seem so important so they often develop improper eating habits. Unfortunately, this can lead to many dangerous health issues and can cause certain chronic conditions like diabetes. On the other hand, a healthy diet can boost a senior's health and help them manage a chronic condition. In fact, many seniors have managed symptoms of with simple improvements to their diet.
This is why we have included meal planning and preparation into our home care services. If your loved one is struggling with a certain medical condition, we can provide nutritious meals prepared according to their doctor's orders.
Senior Care Services Make Eating Right Easier for Seniors in Kilmarnock, White Stone, Gloucester and Surrounding Communities
With help from our trained caregivers, your parent can get their diet and eating habits back on track. Our meal planning and preparation services make it possible for your parent to have home-cooked options or a regular basis, which can significantly improve their health and overall well-being.
We can:
Assist your loved one with preparing meals throughout the day
Plan delicious and nutritious meals for the week or the month
Help your loved one shop for ingredients
Provide feeding assistance if your loved one has trouble eating due to mobility issues
Our senior care services are designed to elevate the life quality of seniors in our care. If you have any questions about our meal preparation services or you wish to schedule a free in-home consultation with our representatives, don't hesitate to contact our Kilmarnock, VA office. Our friendly staff members are always ready to answer your call.
Serving Kilmarnock, White Stone, Heathsville, Saluda, Urbanna, Tappahannock, Gloucester and The Surrounding Areas
Visiting Angels
NORTHERN NECK-MIDDLE PENINSULA VIRGINIA
68 S Main St
Kilmarnock, VA 22482
Phone: 804-435-2229
Gloucester 804-695-2889
Fax: 888-262-0951