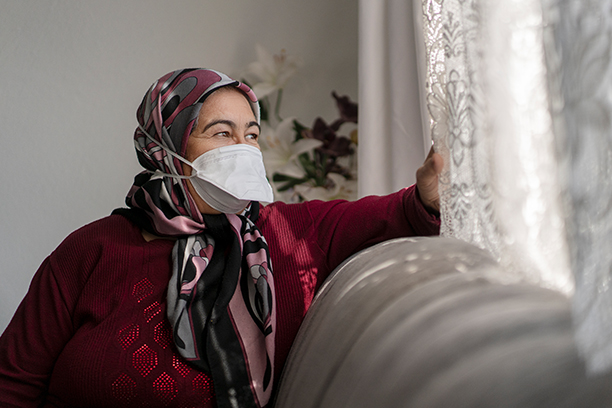 What Are Non-Medical Home Care Services and How Can They Help Seniors in Kilmarnock, VA and Surrounding Areas?
Our non-medical home care services provide assistance with a variety of daily senior care needs in White Stone, Gloucester, Kilmarnock, and the surrounding areas in Virginia
When families are searching for care for a senior loved one, it can be difficult to understand all the options. If you are unfamiliar with what professional in-home senior care services truly include, you're not alone. Many families are unsure of what services are included in home care and have questions about how a personal caregiver can assist their loved one. Visiting Angels, NNMP, can explain what our services entail and how our team can improve your loved one's quality of life while remaining in the comfort of home.
Visiting Angels, NNMP is a well-known name when it comes to non-medical home care services. Rest assured that we will be with you throughout the decision making and care providing processes. We are here to answer all of your questions because we appreciate compassion and love you have for your loved one.
Letting someone into your life to take care of your loved one can be challenging. Our goal is to keep you and your family involved in your loved one's care, from building a customized plan of care to choosing a compatible caregiver. Visiting Angels, NNMP, is available to answer your questions and adjust your loved one's care plan as needed. Frequent communication and support will help us be successful in providing the best home care possible.
We have been in hundreds of homes and have been in touch with diverse people, handling different situations, needs, and schedules. Because of our experience, we're confident that we will be able to work with your family to find the best senior care solution for your unique situation.
Non-Medical Home Care Services to Meet the Needs of Seniors in Kilmarnock and Nearby Communities
Senior care services cover a variety of daily living assistance services for elderly adults. This includes private duty home care and personal care such as bathing, grooming, dressing, personal hygiene, feeding assistance, toileting and incontinence care. Our Visiting Angels caregivers can provide meaningful companionship through meal preparation, running errands and shopping, light housekeeping, and social care. We also provide specialized dementia and Alzheimer's care, hospital-to-home transitional care and certified palliative care.
Our non-medical home care services can be provided when your loved one needs it most, whether this is for a few hours each week, full-time each day, or 24-hours a day. Our respite care program gives family members a part-time break from their caregiver responsibilities to rest, recharge, and focus on other matters. In case of an emergency or unexpected conflict, Visiting Angels, NNMP, can provide home care assistance right away.
Here's how we make things easier for you:
Consult with you about care, scheduling, and costs
Schedule an in-home visit
Make a personalized care plan for your loved one
Organize a caregiver meeting
Adjust care plan as needed
If you would like to learn more about how our non-medical home care services can support your loved one in Kilmarnock, VA, and the surrounding areas, please contact our office today! Our care coordination staff is happy to answer any questions you may have.
Serving Kilmarnock, White Stone, Heathsville, Saluda, Urbanna, Tappahannock, Gloucester and The Surrounding Areas
Visiting Angels Northern Neck-Middle Peninsula, Virginia
68 S Main St
Kilmarnock, VA 22482
Phone: 804-435-2229
Gloucester 804-695-2889