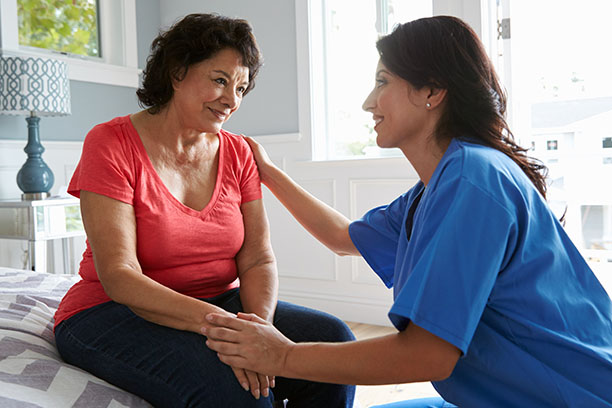 Dementia Care in Gloucester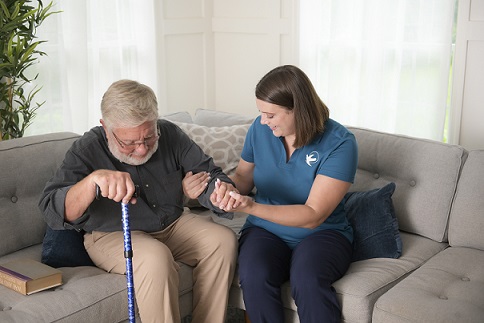 Providing help for someone with dementia is a tough task, requiring patience, knowledge, and compassion. Instead of taking it all on by yourself, Visiting Angels® Northern Neck-Middle Peninsula is here to offer help. We provide professional dementia care in Gloucester and neighboring communities. Our caregivers bring warmth, respect, positivity, and compassion to the role, delivering support and companionship to help both you and your loved one deal with this challenging diagnosis.

Why Choose In-Home Dementia Care in Gloucester
Living at home has many benefits, especially for those with dementia. This disorder affects many aspects of their life. With everything else they have to deal with, forcing them to endure the relocation process to an assisted living facility is just too much. This move brings added stress and feelings of isolation, and most importantly, deprives them of the familiarity of home. With a disorder that attacks the memory, staying in a comfortable and familiar setting can make a huge difference.
We give your loved one the support they need without requiring them to move out of their home. This allows them to have more independence and feel more connected to their friends and family. We offer customized support that fills in the gaps and helps them with all the daily tasks they might struggle with. From bathing and grooming, to medication reminders and light housework, we will do whatever it takes to maintain a safe and comfortable home life.
Dementia Care in Kirkland with Visiting Angels Northern Neck-Middle Peninsula
Our professional dementia care service is available in: Gloucester, Kilmarnock, Lancaster, Deltaville, Heathsville, Reedville, Warsaw, Wicomico Church, Burgess, Urbanna, Merry Point, Saluda, Northumberland County, Lancaster County, Middlesex County, Gloucester County, Richmond County, Essex County and the surrounding areas.
We offer customized support from trained professionals who are passionate about helping seniors. We understand the importance of respect, patience, and compassion when it comes to caring for someone with dementia. You can trust our caregivers to treat your loved one with nothing but love and kindness at all times.
To make sure we find the best caregiver for your relative, we match them based on personal and professional details. Our goal is to find someone who they will get along with, so we always encourage family members to screen our choice before getting started.
To learn more about our dementia care in the Gloucester area, contact Visiting Angels Northern Neck-Middle Peninsula today and book your initial care consultation.
Serving Kilmarnock, White Stone, Heathsville, Saluda, Urbanna, Tappahannock, Gloucester and The Surrounding Areas
Visiting Angels
NORTHERN NECK-MIDDLE PENINSULA VIRGINIA
68 S Main St
Kilmarnock, VA 22482
Phone: 804-435-2229
Gloucester 804-695-2889
Fax: 888-262-0951