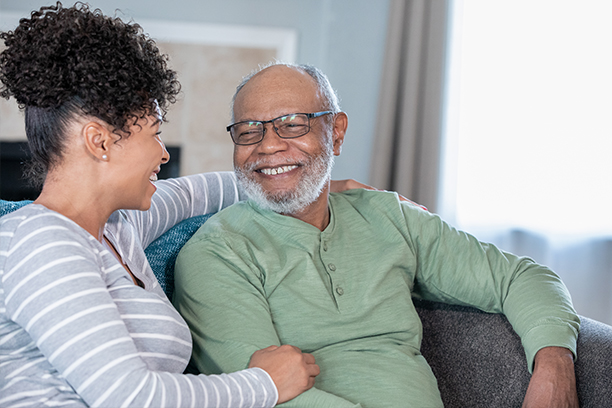 Serving Our Neighbors in Northern Neck and Middle Peninsula Virginia
Visiting Angels proudly supports our senior community by providing exceptional home care services
Our home care team is dedicated to providing the best possible care for seniors in Northern Neck and Middle Peninsula Virginia. This means not only caring our our senior clients and keeping their families up to date, but also providing opportunities for the senior community to learn more about home care.
A holistic approach to care is what makes Visiting Angels different than other senior living solutions. Our home care solutions encourage seniors to maintain their independence and preferred lifestyle in the comfort of home. Visiting Angels caregivers are there to provide support, assistance, and companionship - not to enforce strict schedules or regimes.
Compassionate Caregivers at Visiting Angels
Our goal is to help seniors live comfortably wherever they call home. This can mean at a house, an apartment, or in an assisted living facility. The one-on-one assistance a Visiting Angels caregiver helps seniors get the personalized care they need to truly thrive.
If you're seeking home care services for a senior loved one in Kilmarnock, White Stone, Gloucester, or the surrounding areas of Northern Neck and Middle Peninsula Virginia, please contact Visiting Angels today!
See Our Team in Action!
2020 Visiting Angels Supporting the Community
Visit our Facebook page to see more photos!
2019 All Things Senior Expo
Our All Thing Senior Expo event encouraged seniors in our community to learn more about the services and resources available to them. As we age, there are many things we must think about, such as our personal health, our financial future, and any care we may need down the line. It can be challenging to know how to get started - which is why we hosted this event!
Serving Kilmarnock, White Stone, Heathsville, Saluda, Urbanna, Tappahannock, Gloucester and The Surrounding Areas
Visiting Angels
NORTHERN NECK-MIDDLE PENINSULA VIRGINIA
68 S Main St
Kilmarnock, VA 22482
Phone: (804) 435-2229
Gloucester 804-695-2889
Fax: 888-262-0951