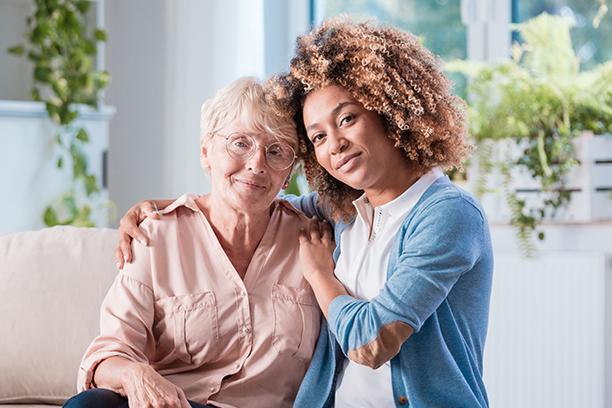 Why Visiting Angels, NNMP is the Leading At-Home Care Agency in Kilmarnock, VA and Surrounding Areas
Visiting Angels, NNMP is a reliable at-home care agency providing meaningful assistance for seniors in White Stone, Gloucester, Kilmarnock, and the surrounding areas in Virginia
When it comes to the care of your loved ones, only the highest standard of support will do. At Visiting Angels, NNMP, we pride ourselves on being an agency you can rely on. We know how important it is to provide impactful senior care that can help your loved one live with dignity and joy in the comfort of their homes. That's why we always strive to deliver quality care to our seniors.
Care that Works for Your Schedule
At Visiting Angels, NNMP, we understand that senior care is not simply a 9-to-5 job. We'll work with your schedule as well as the schedule of your loved one to ensure that we provide specific support exactly when they need it. Our at-home care agency offers full-time, part-time or 24-hour care. If your loved one needs additional support on holidays or weekends, we'll be there.
A Safety-First Approach to Senior Care
Visiting Angels, NNMP, is a bonded, licensed and insured agency. The safety and security of your loved one is always a top priority for us. We know it can be daunting to let a stranger into your home. That's why each of our excellent caregivers must undergo a rigorous background check as well as a thorough interview process and detailed reference checks. At Visiting Angels, NNMP, we ensure that your loved one is always in good hands.
Monitored, Attentive Support from Our At-Home Care Agency
With Visiting Angels, NNMP, you'll have a caregiver who truly cares. We're able to monitor and evaluate your loved one's care by calling them and even visiting in-person to ensure they're getting the support we've promised them. We know that excellent care can make an enormous positive impact in your loved one's life – and we aim to provide that excellence in care.
Customized Senior Care Services for Families in Kilmarnock and Surrounding Communities
We don't use a cookie-cutter approach; we personalize your loved one's care specifically to their needs and temperament. It's how we set ourselves apart from other caregiving agencies in Kilmarnock, VA. Incorporating valuable input from you, your family, and your loved one's medical specialists, we design and implement a care routine that's completely unique to them.
Join the many other families in Gloucester County, Tappahannock, Gloucester, Saluda, Urbanna, White Stone and Kilmarnock that call us their trusted at-home care agency. Give us a call today to learn more about our senior care services!
Serving Kilmarnock, White Stone, Heathsville, Saluda, Urbanna, Tappahannock, Gloucester and The Surrounding Areas
Visiting Angels
NORTHERN NECK-MIDDLE PENINSULA VIRGINIA
68 S Main St
Kilmarnock, VA 22482
Phone: 804-435-2229
Gloucester 804-695-2889
Fax: 888-262-0951