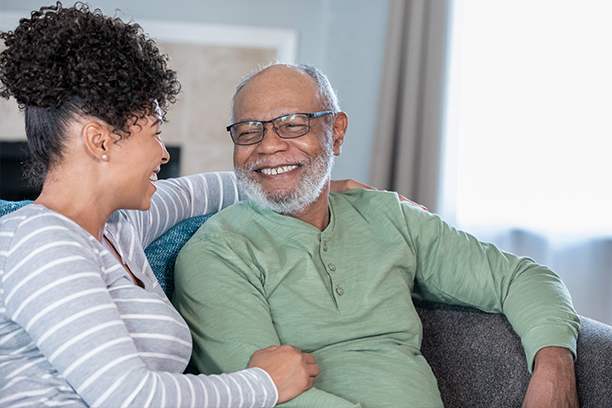 Companion Care from Qualified Senior Home Care Aides in Kilmarnock, VA and Surrounding Areas
At Visiting Angels, NNMP, our senior home care aides provide specialized elderly companion care services in White Stone, Gloucester, Kilmarnock and the surrounding areas of Virginia
At Visiting Angels, NNMP, our personalized companion care plans include a wide array of services. Our senior care experts can perform light housekeeping, prepare healthy meals, run errands, go grocery shopping, and offer valuable companionship to your aging loved one. If Mom or Dad's wish is to remain living independently at home, but they seem to struggle with keeping up with daily tasks and routines, Visiting Angels offers a solution.
We will tailor a care plan based on your loved one's age, health, personality, preferences and routines and match them with a compatible senior home care aide who will make sure their needs are met at all times. Working with Visiting Angels will give you peace of mind knowing you've chosen the best possible companion care services from a reliable local agency for your loved one.
About Our Companion Care Services for Seniors in Kilmarnock and Surrounding Areas
It is no secret that older adults can often feel lonely and isolated. On top of this, many of them struggle with age-related difficulties such as deteriorating health, chronic conditions, mobility issues or other problems that can interfere with their ability to maintain an independent lifestyle. Our mission is to help our clients make the most of their golden years and lead happier, healthier lives. To achieve this, we provide companion care services through our Life Care Navigation, a collection of senior care solutions.
Companion care services are ideal for older adults who live independently or far away from their families. Our loving, dedicated senior home care aides can:
Provide companionship and conversation

Assist with daily tasks

Engage your loved one in meaningful activities

Make them feel appreciated

Be there for them whenever they might need help
It is not only senior loved ones who can benefit from this type of care. Family caregivers can find some much-needed respite and have more time for themselves while knowing Mom or Dad is well taken care of.
Getting Started with an Experienced Senior Home Care Aide from Visiting Angels, NNMP
Getting started with companion care from Visiting Angels, NNMP is really easy. All you need to do is contact our Kilmarnock, VA office and our team member will schedule a free consultation for your loved one at their home. The purpose of this home visit is to assess your loved one's living conditions, health, personality and routines, as well as to answer any question you might have about Visiting Angels.
After the initial in-home assessment, we will propose a customized plan of care. If you are satisfied with the plan and wish to proceed, we will recommend an experienced senior home care aide who will be an ideal fit for your loved one. Only after you get to meet the caregiver and approve the match will they start working for you.
Contact us today get started with companion care. We are here for you!
Serving Kilmarnock, White Stone, Heathsville, Saluda, Urbanna, Tappahannock, Gloucester and The Surrounding Areas
Visiting Angels Northern Neck-Middle Peninsula, Virginia
68 S Main St
Kilmarnock, VA 22482
Phone: 804-435-2229
Gloucester 804-695-2889