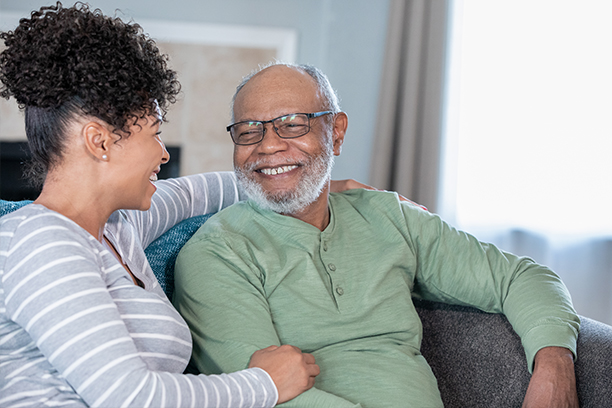 Comprehensive Residential Care for Seniors in Kilmarnock, VA and Surrounding Areas
Visiting Angels provides reliable care for seniors in Kilmarnock, Gloucester, White Stone and surrounding areas in Virginia who live in nursing homes and assisted living communities
At Visiting Angels, NNMP, we are dedicated to providing exceptional elderly care that will help our clients to maintain their independence and remain happy, safe and active throughout their golden years. Apart from delivering in-home care, we also provide our services in assisted living facilities.
Regardless of whether your loved one has decided to remain at home or has moved to a senior care facility, our caregivers can assist them with everyday tasks and make sure they have the support they need and deserve. With Visiting Angels, you will be at ease knowing that your family member will receive care when they need it most.
The Benefits Our Caregivers Provide to Seniors in Assisted Living Facilities
When a senior loved one needs assistance on a regular basis and is no longer able to live on their own, moving them to a nursing home or an assisted living facility seems like the best option. Many facilities in Kilmarnock and surrounding areas in the Northern Neck-Middle Peninsula region of Virginia help seniors maintain their independence while providing them with the level of care they need.
Most assisted living facilities are famous for their care for seniors, so it is normal to assume that your loved one will receive the level of care they need. However, if your parent suffers from a chronic disease or has specialized needs, caregivers in their facility might not be equipped to provide the level of care your loved one requires. If this is the case, please contact us.
With Visiting Angels, NNMP, your loved one will receive care and support only from their personal caregiver that they chose based on their skills, experience, and personality. On the other hand, in an assisted living facility they will receive care from whoever is on call.
Filling in the Gaps of Senior Care in Kilmarnock and Surrounding Areas
When it comes to providing care for seniors in assisted living facilities, our services include companionship, overnight monitoring and assistance with tasks so that clients who are recovering after surgery can do so safely.
No matter what level of care your parent requires, you can count on us to be there for your loved one when it matters the most.
If you're looking for trustworthy and comprehensive care for seniors, please contact our Kilmarnock, VA office and we will answer all of your questions.
Serving Kilmarnock, White Stone, Heathsville, Saluda, Urbanna, Tappahannock, Gloucester and The Surrounding Areas
Visiting Angels
NORTHERN NECK-MIDDLE PENINSULA VIRGINIA
68 S Main St
Kilmarnock, VA 22482
Phone: 804-435-2229
Gloucester 804-695-2889
Fax: 888-262-0951