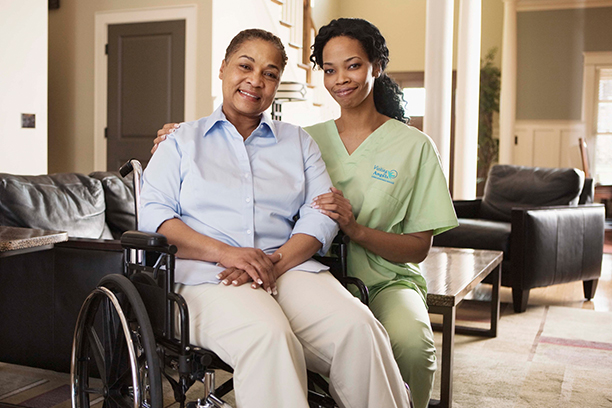 Visiting Angels' Comfort Care Shines Through Our Character in and Around Fairfield and Brookfield, CT
We understand how essential it is to find the perfect home caregiver for your loved one, a skilled aide that you can trust. At Visiting Angels of Fairfield and Brookfield we know this all too well, a seemingly overwhelming decision at times. That's why we've made it our mission to simplify the search for essential comfort care services while at the same time ensuring that our seniors come first. Rest assured that when your elderly loved one is in our home care, their personal well-being, security, safety, and health comes before all else.
Visiting Angels' Comfort Care Showcase Our Character in Fairfield, Brookfield, Trumbull, Greater Danbury, and Surrounding Areas
Whether you're looking for home care services for your mom, companionship for your dad, or help with a loved one with limited mobility, you're sure to get all the services you need from us.
We Believe in Character First
In truth, it takes a special kind of character and demeanor to be a caregiver for essential comfort care services. Patience, compassion, and respect are just some of the qualities we look for when hiring aides. We only choose the best care providers in the field. So, when you contact our office, you'll get in touch with a truly exemplary team ready to assist in whatever means possible to support your loved one. As such, Visiting Angels of Fairfield and Brookfield insists that every franchised office owner shares this same value, belief, and vision. Our character-first motto is has allowed us to become the best provider of living assisted services in America - and what helps us stay the best.
Of course, this character-first philosophy also extends to enlisting qualified caregivers. At Visiting Angels of Fairfield and Brookfield, we prioritize traits such as kindness, dedication, loyalty, and compassion when evaluating potential companion candidates. Ultimately, we find it crucial for our professional aides to provide the same quality of care as they would want for their loved ones.
Learn More About Our Essential Care
With our Select Your Caregiver program, you can find the right comfort caregiver for your senior, and we encourage you to look through our extensive database to do so. At Visiting Angels of Fairfield and Brookfield, we're committed to providing you and your family with the highest level of senior care. Contact our home care agency today to learn more about how we can help your loved one in Fairfield, Trumbull, Westport, Shelton, or the surrounding area.
Contact us today to learn more about our senior care services and schedule your free, in-home assessment!


Serving Fairfield, Trumbull, Westport, Shelton, Brookfield, Greater Danbury, Southbury, Greater Waterbury, CT, and More
Visiting Angels
FAIRFIELD & BROOKFIELD, CT
2452 Black Rock Turnpike Suite 6
Fairfield, CT 06825
Phone: 203-254-0402
Fax: 203-254-0445
499 Federal Rd #9
Brookfield CT 06804
Phone: 203 740-0230
toll free 1-877-222-6435