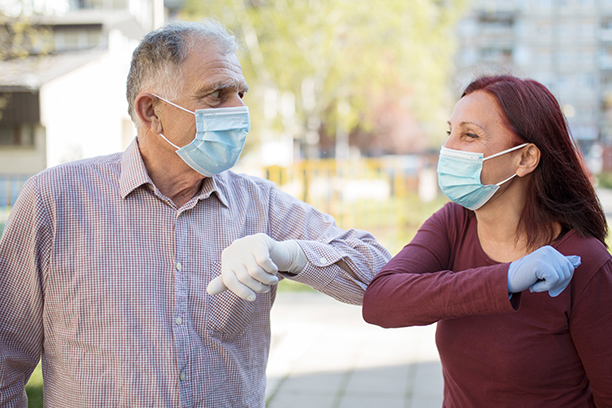 Home Care in Trumbull, CT
At Visiting Angels of Fairfield and Brookfield, we are proud to be a home care provider for our families, neighbors, and community because it means we can help improve the health and comfort of seniors in need. As a senior care agency, our job is to improve the quality of life of each of our clients.
Visiting Angels of Fairfield and Brookfield's Caregivers Offer Essential Home Care to Seniors in Trumbull
We believe that all seniors have the right to live the best quality of life possible and we have built out our care services knowing that no two individuals need the same type of care. Visiting Angels of Fairfield and Brookfield provides comprehensive home care that can help Trumbull residents with a variety of needs.
Some services we offer:
Flexible Care Plans
No matter what kind of care is right for you, we will work with you to create a fully customized care plan that incorporates all the individual needs and concerns of your loved one. Our coordinator will make sure you have access to the services you need, without paying for any you do not require—meaning our care plans are top quality and cost-effective. You can choose the amount of time and services included in your home care plan, and we will coordinate around your family's schedule.
Bringing Care Outside

Any daily need your loved one has can be met by our care, including light housekeeping, laundry, linens changing, meal planning and preparation, medication reminders, and more. Our senior care plans can also include transportation to their doctor for a medical appointment, or a lunch out at Romanacci. If your loved one wants a change of scenery, your senior care provider can help them go for a safe stroll in one of Trumbull's many local parks.
Getting Started with Essential Care Services

If you are helping to care for an aging loved one in Trumbull; local, experienced caregivers are here to help. Contact Visiting Angels of Fairfield and Brookfield today to learn more about our customized home care plans and compassionate caregivers.
Serving Fairfield, Trumbull, Westport, Shelton, Brookfield, Greater Danbury, Southbury, Greater Waterbury, CT, and More
Visiting Angels
FAIRFIELD & BROOKFIELD
2452 Black Rock Turnpike Suite 6
Fairfield, CT 06825
Phone: 203-349-9567
203.254.0402
Fax: 203-254-0445
499 Federal Rd #9
Brookfield CT 06804
Phone: 203 740-0230
toll free 1-877-222-6435