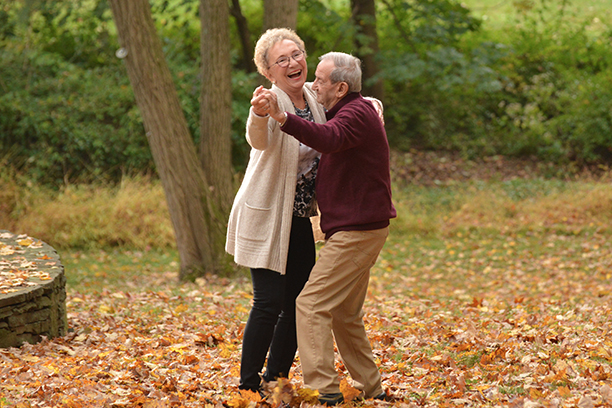 Senior Care in Easton, CT
No one knows the challenges that come with caring for an elderly loved one until they become a family caregiver. For many seniors, every day brings with it new difficulties. Day-to-day tasks can be overwhelming for them, but even more so for you, as their needs continue to grow. When you add in a career, your own family and home, and your health, you could find yourself running in circles. But it doesn't have to be this way, with the right senior care for your loved one in Easton you have the time you need to catch your breath.
At Visiting Angels of Fairfield and Brookfield, We Provide Essential Senior Care Services to Seniors in Easton
When you allow Visiting Angels of Fairfield and Brookfield to provide your loved one with an experienced, compassionate caregiver, they can take a large portion of the load from your shoulders. With one of our amazing caregivers, you never have to be alone in caring for your loved one. The right support can make it possible for your loved one to continue living in familiar surroundings.
Essential Care That Counts
From a few hours a week to around-the-clock care, we offer one of the most comprehensive selections of essential senior care services in the nation.
Our list of home care services includes:
Three of Our Favorite Things to Do in Easton
On top of the many essential personal senior care services our caregivers offer, they also love the chance to take those in their care out and about. Among our favorite things to do in the Easton area is a visit to The Glass House. Built in 1949, this home has the features associated with a traditional brick house except for the wall being made of glass.
We also enjoy spending time at Silverman's Farm where you can find a range of seasonal produce, gift items, and more in the market. During the year, the farm is also open to the public to pick apples, peaches, blueberries, and raspberries.
The Beardsley Zoo is the only zoo in the state and has been in existence for almost a century. Here you can wander through exhibits that include a variety of endangered or threatened species such as the Amur tiger, red wolf, giant anteater, and maned wolf.
For more information on the essential senior care services we offer, contact Visiting Angels of Fairfield and Brookfield today at 203-349-9567 and let's schedule your free in-home consultation.
Serving Fairfield, Trumbull, Westport, Shelton, Brookfield, Greater Danbury, Southbury, Greater Waterbury, CT, and More
Visiting Angels
FAIRFIELD & BROOKFIELD, CT
2452 Black Rock Turnpike Suite 6
Fairfield, CT 06825
Phone: 203-254-0402
Fax: 203-254-0445
499 Federal Rd #9
Brookfield CT 06804
Phone: 203 740-0230
toll free 1-877-222-6435