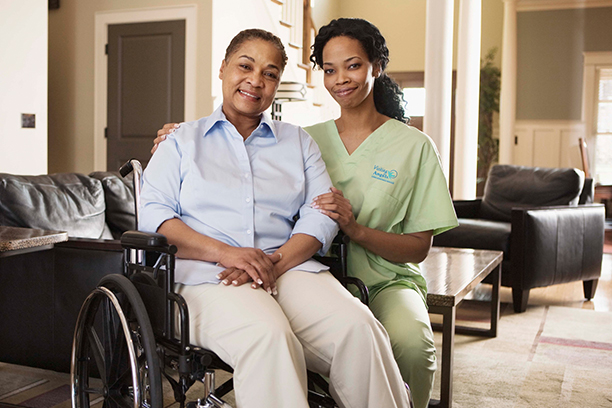 Discover Exceptional Senior Care in South Dayton, OH and Surrounding Areas
Visiting Angels: Your Senior Care Leader in Centerville, South Dayton, Xenia, and Nearby Communities
Your family means the world to you. Finding trusted, compassionate care is your priority. Visiting Angels of South Dayton is here to help. We will enable seniors to live out their golden years from the comfort of home, while helping their family members achieve peace of mind. We understand you are searching for a qualified, professional caregiver who will treat your loved one with respect and dignity. Our senior care providers are professionals who provide exceptional care. With Visiting Angels of South Dayton, your loved one can maintain their independence and routine while receiving trusted, compassionate care.
Why Visiting Angels of South Dayton Was Established
Chris and Christina Papakirk founded Visiting Angels of South Dayton so they could help seniors retain their independence at home for as long as possible. They decided to partner with Visiting Angels, as it is one of the largest and fastest growing home care agencies that was dedicated on providing the highest quality of care to seniors. Chris and Christina wanted to build a senior care agency for families in and around South Dayton that they can rely on for their most pressing needs.
Compassionate Caregivers Are the Heart of Our Agency
We select senior care providers with previous experience in providing care for seniors, reliable references, and shared values. We conduct extensive interviews to find the best candidates. From those selected, we obtain references from previous clients, agencies, healthcare institutions, certified training schools, and volunteer organizations. At Visiting Angels of South Dayton, we will work to find a caregiver to satisfy your loved one's unique physical, social, and emotional needs. We choose only caregivers that we would trust to care for our own family members. They are available to meet your loved one's care needs on an hourly, overnight, or 24-hour basis.
Choose from a Vast Array of Services
Working with your Visiting Angels of South Dayton service coordinator, choose from the following senior care services to create your unique care plan:
Get the Best of Both Worlds with Visiting Angels of South Dayton
Assisted living facilities and nursing homes are not the only options for senior care. With Visiting Angels of South Dayton, your elderly loved one can continue to live comfortably at home in their familiar surroundings while getting the quality care they need.
"Visiting Angels of South Dayton helped when my mom couldn't walk on her own. She loved being able to chat with Angels who came to help. It also helped save my sanity as I could finally take my time when running errands and not worry. So pleased with their service."
-Rebecca F.
Schedule Your FREE, In-Home Assessment
If you are in Centerville or the surrounding area, contact Visiting Angels of South Dayton owners Chris and Christina Papakirk to schedule your free, in-home assessment. They will be happy to answer any of your questions, go over available senior care programs, and determine the best course of care for your loved one. To get started, please click one of the buttons below.
Serving Centerville, Xenia, Springboro, Miamisburg and the surrounding Dayton Communities
Visiting Angels SOUTH DAYTON, OH
4 W Franklin St
Centerville, OH 45459
Phone: (937) 813-6568