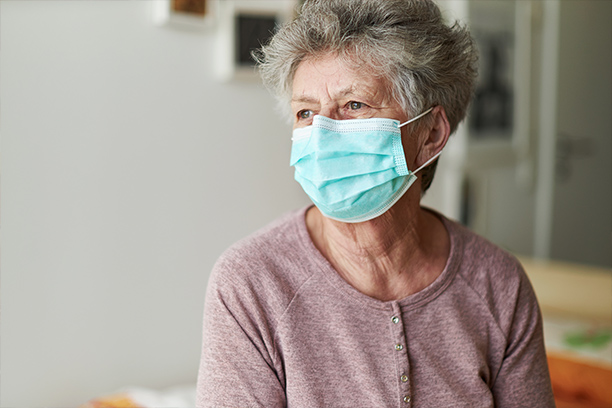 Home Care Agency Visiting Angels Helps Reduce the Risk of Falls in Centerville, South Dayton, OH, and the Surrounding Area
Visiting Angels is a Home Care Agency That Provides Fall Prevention Assistance to Seniors in Centerville, South Dayton, Xenia, and Nearby Cities
Thousands of seniors lose their independence every year due to an injury caused by a fall. However, falling can affect far more than just the physical aspects of a senior's life. Many seniors who fall also experience emotional and social consequences. The fear of falling can even prevent seniors from leaving their homes. As they decline social invitations or miss family gatherings due to this fear, they may begin to feel isolated, anxious, lonely, or even depressed. A home care agency like Visiting Angels of South Dayton can provide seniors' assistance and help prevent dangerous falls.
The Dangers of Falling
Did you know that…
Seniors who fall just once are prone to falling again?
Every year, over 800,000 elderly individuals are hospitalized because they fell?
One in three older adults fall every year, and that one in five of them sustain injuries like concussions, fractures, and broken hips?
It can take up to a year to recover in a long-term care facility?

A great number of seniors who enter a long-term care facility to heal from their injuries can never live independently again?
Reducing the Odds of Falling
It is crucial to assess your loved one's home to identify and eliminate risk factors. These risk factors can include medical problems, such as arthritis, physical conditions, such as dehydration, taking multiple medications, poor eyesight, and the home environment, such as a lack of grab bars in the bathroom, non-slip rugs. By identifying the risk factors, you can take steps to prevent dangerous falls.

Fall prevention is vital for seniors. At Visiting Angels of South Dayton, we are committed to helping seniors, and their families learn about fall risk factors and how to eliminate them. Our home care agency can also provide risk assessments in addition to quality home care. If you have a loved one at risk of falling or has sustained a fall-related injury, call our compassionate care agency at (937) 813-6568 to learn how we can help.
Download Your Free Safe & Steady Fall Prevention Resource Guide today.
Serving Centerville, Xenia, Springboro, Miamisburg and the surrounding Dayton Communities
Visiting Angels SOUTH DAYTON, OH
4 W Franklin St
Centerville, OH 45459
Phone: (937) 813-6568