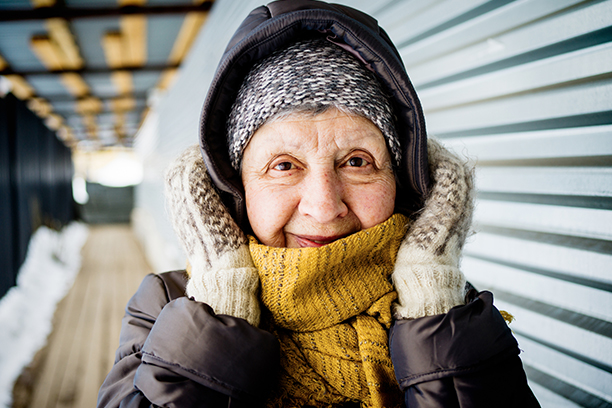 Alzheimer's Services for Seniors Suffering from Cognitive Decline in Centerville, South Dayton, OH, and the Surrounding Area
Visiting Angels Offers Quality Alzheimer's Services in Centerville, South Dayton, Xenia, and Nearby Cities

Alzheimer's services require a higher level of knowledge and commitment from a caregiver. Visiting Angels of South Dayton
has
senior care professionals on staff to offer this more
in depth
level of care. Families
in Centerville, South Dayton, Xenia, Springsboro, and the surrounding area
will attest to the quality of care provided by our agency. We have been providing compassionate
in home
care to seniors for nearly two decades. Our knowledge and experience
is
unsurpassed in the industry.
As part of our dedication to providing specialized Alzheimer's services to seniors in the community, Visiting Angels of South Dayton offers a detailed training program to our caregivers. Our agency has worked alongside the Alzheimer's Foundation of America when creating this specialized training. Our goal was to create a program to address the ever-changing care needs of those who suffer with memory disorders. If you have a loved one who struggles with Alzheimer's, you know how moods and cognitive abilities can change day to day. The specialized services from Visiting Angels of South Dayton address those variables while providing kind and reliable care.
Our services can include:
Meal Planning and Preparation
Mobility Assistance
Medication Reminders
Fall Prevention
Wandering Prevention
Companion Care
Transportation to Appointments and Therapies
Memory Care
Our Care Offer a Respite to Family Caregivers
Caring for a parent or family member who has Alzheimer's or dementia is a challenging task. Alzheimer's services from Visiting Angels of South Dayton can offer a needed respite for family and friends who provide care. Caring for a senior loved one can be physically and emotionally demanding even when they are of sound mind and body. When emotions and memory factors come into play, it can be downright exhausting. Take a load off and let us provide services to your family member. Not only will it ease your burden, it will give your loved one access to a compassionate professional who can help with a wide variety of tasks.
Engaged Care Services
When it comes to caring for a family member with Alzheimer's, you need to stay up to date on any changes in mood or behavior. We keep you informed of any concerns which arise during your loved one's care. We also make it point to have staff available to answer client phone calls around the clock. Even overnight, we will return your call within 15 minutes, so you don't have to lose sleep when questions arise.
To learn more about how Visiting Angels of South Dayton's Alzheimer's services can help your loved one contact our office today at 937-813-6568.

Serving Centerville, Xenia, Springboro, Miamisburg and the surrounding Dayton Communities
Visiting Angels
SOUTH DAYTON, OH
4 W Franklin St
Centerville, OH 45459
Phone: (937) 813-6568
Fax: 937-716-2340