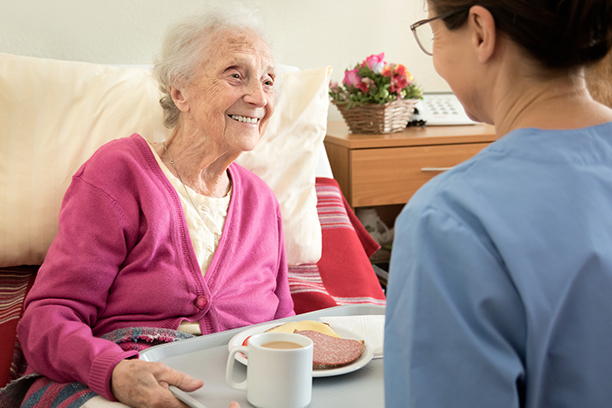 In-Home Caregivers in the Greater Centerville, OH Area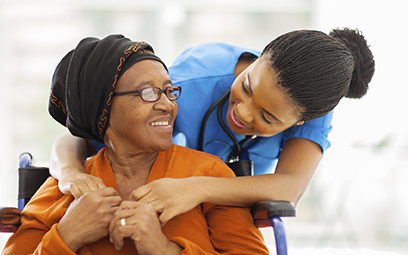 Are you looking for assistance for an aging loved one? As more and more families need help caring for the needs of elders, Visiting Angels of South Dayton is ready to respond to our community's needs. We know you are looking for the best possible care for your loved one and an in-home caregiver who will be able to build a positive, affirming bond with your loved one.
Learn More About the Experience of Working with an In-Home Caregiver in Centerville, Dayton, Xenia, Springboro, Miamisburg, and Nearby Cities
We can provide essential care for all our clients based on their unique needs. We customize a care plan to ensure all of your loved one's needs are being met through our senior care services. When you decide to work with Visiting Angels of South Dayton, our care coordinator will work with your family during our initial meeting to discuss the type of care best suited for your loved one. That means your loved one can access every service they need to live their best life without paying for add-on services they will not need. Our care plans can be changed at any time. If your loved one begins to require more or less care, we can immediately adjust how we deliver care.
Our Screening Process
Our agency uses a comprehensive screening program to recruit our caregivers, and every member of our caregiving team is licensed, bonded, and insured. That way, you can be sure that any in-home caregiver we recommend to your family can provide top-quality one-on-one care to your loved one. You will also be able to interview any caregivers we recommend to be sure that they will be a good fit for you and your loved one.
At Visiting Angels of South Dayton, our team is full of cherished in-home caregivers who have become like family to our team and clients. That is because we also recruit individuals with traits like humor, kindness, creativity, empathy, and other qualities that make building a solid relationship comfortable and easy.
Learn More About Our One-on-One Care
If you are concerned about the future of an aging loved one who lives at home, a caregiver from Visiting Angels of South Dayton can help. Call our agency at 937-813-6568 today to learn more about our essential one-on-one care services.
Contact us today to learn more about our senior care services or schedule your free, in-home consultation!


Serving Centerville, Xenia, Springboro, Miamisburg and the surrounding Dayton Communities
Visiting Angels
SOUTH DAYTON, OH
4 W Franklin St
Centerville, OH 45459
Phone: 937-886-6880
Fax: 937-716-2340