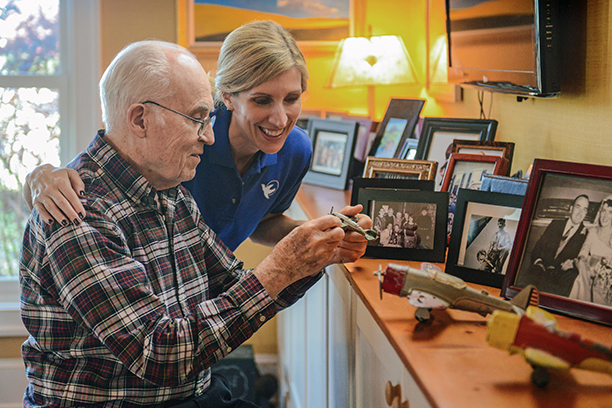 Why Choose Visiting Angels' Elderly Home Care in Centerville, OH or the Surrounding Areas?
Elderly Home Care Assistance Revolves Around Your Lifestyle in Centerville, Dayton, Xenia, Springboro, Miamisburg, and Nearby Cities
Caring for an older relative can be difficult, but getting high-quality elderly home care assistance doesn't have to be. The experts at Visiting Angels of South Dayton are your trusted allies in elderly home care assistance, offering a range of services across not only Centerville, but Xenia, Springsboro, Miamisburg, and the surrounding Dayton communities to make day-to-day life more livable for local seniors and their families.
Home Care Pulse Awards
Visiting Angels of South Dayton received top national awards for Employer of Choice in 2020, Leader in Excellence, Provider of Choice, and Employer of Choice in 2018.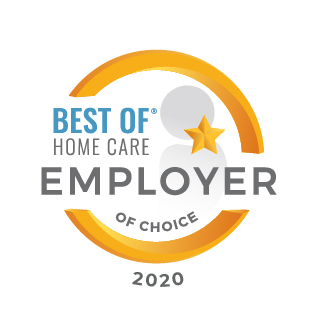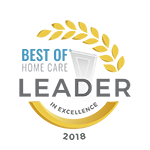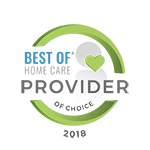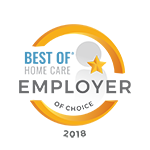 At Visiting Angels of South Dayton, we make getting home care assistance that suits your loved one's schedule simply by tailoring the timing of our services to fit their lifestyle. This is particularly important when providing care assistance for seniors suffering from memory loss disorders like Alzheimer's or dementia. By maintaining their existing routines, we help to minimize disturbance and preserve your loved one's precious independence.
Dayton's Trusted Home Care Providers
When you choose elderly home care assistance for your loved one, you need it to be from an agency you know you can trust. Visiting Angels of South Dayton comes equipped with all necessary licenses to operate as an elder care agency. We are also fully bonded and insured, so you can rest easy knowing that the services we provide are both trustworthy and accountable.
Your Eyes and Ears in the Dayton Area
At Visiting Angels of South Dayton, we believe that consistent monitoring is a key part of providing top-notch care. So we make frequent check-ins a top priority. By keeping in contact with both you, and our caregivers we ensure that your loved one's needs are always being met and that you are always satisfied with the services that they are receiving.
Keeping the Care in Elder Care
Where exceptional elder care is concerned, there is no such thing as a one-size-fits-all strategy. In fact, to us, the key ingredient for success is personalized. That's why we make sure to get to know each and every family before building an elder care assistance plan for their loved one. By understanding your needs in terms of budget, schedule, and services, we can craft a plan that provides the greatest possible benefits for your loved one, and the most peace of mind, for you. Please contact us today to discuss care plan options for your loved one.
For a free consultation brought right to your door, call Visiting Angels of South Dayton today at 937-813-6568 and ask about our compassionate services.
Serving Centerville, Xenia, Springboro, Miamisburg and the surrounding Dayton Communities
Visiting Angels
SOUTH DAYTON, OH
4 W Franklin St
Centerville, OH 45459
Phone: (937) 813-6568
Fax: 937-716-2340